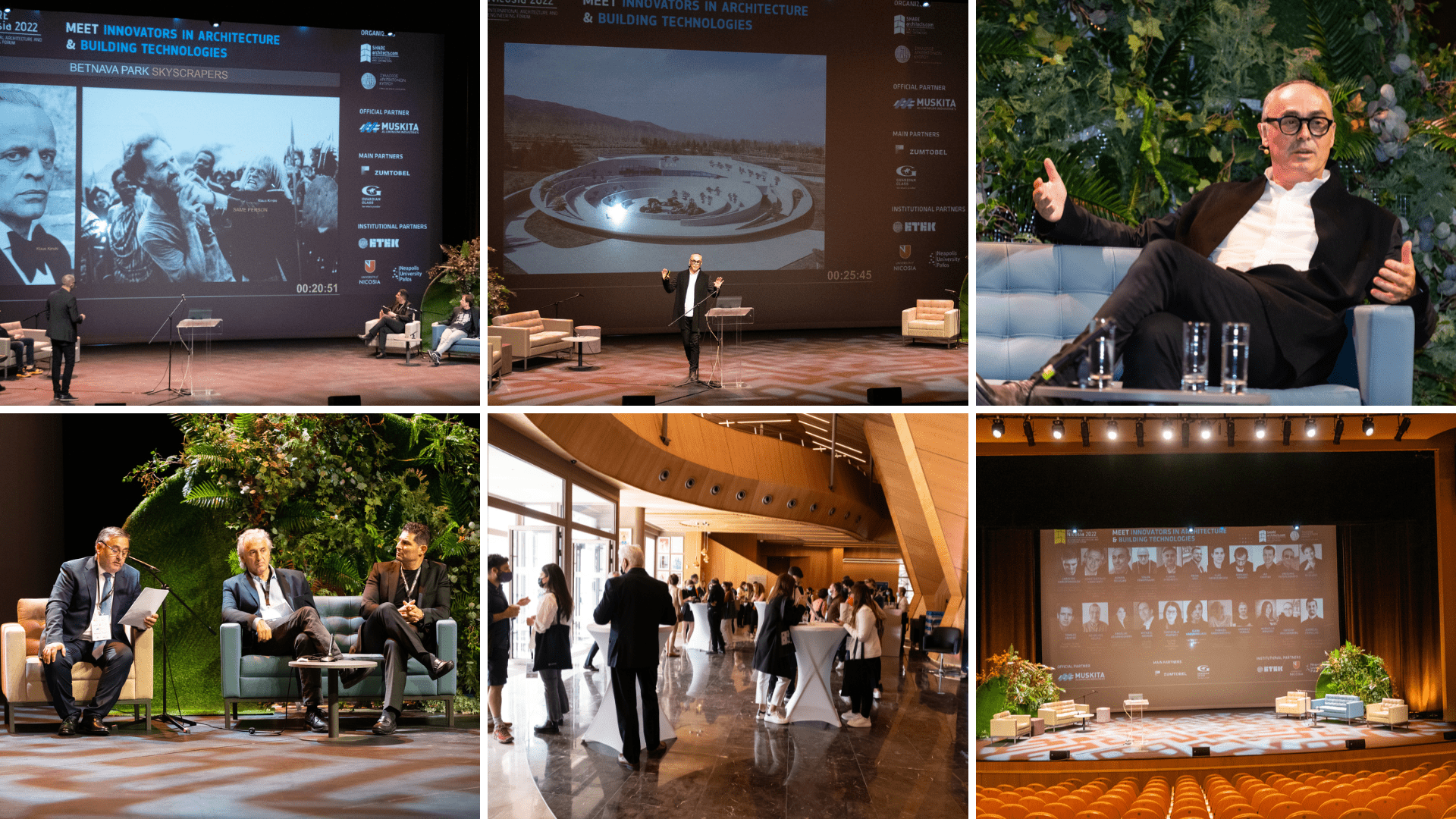 SHARING Retrospective: SHARE Nicosia 2022 
Over 150 participants and 25 speakers joined us at the 2nd edition of SHARE Nicosia Forum that took place on 9th of May 2022. The event featured architects with outstanding projects and international leaders in innovation and building technologies.
Among the international speakers who lectured on the SHARE Nicosia Forum's stage are: Roman Delugan, Founder And Partner Delugan Meissl Associated Architects, Austria, Bernard Khoury, Founder DW5, Lebanon, Michael Setter, Founder Setter Architects, Israel, Jan Knikker, Partner | Director Strategy & Development at MVRDV, The Netherlands, Gregor Reichenberg, Partner Reichenberg Arhitektura, Slovenia, Alfonso Femia, Founder Alfonso Femia, Italy, Angeliki Athanasiadou, founding partner AVW Architecture- Greece // EU Prize – Mies Van Der Rohe Award 2022 Nomination, Tomazs Krištof, Founder Studio Kristof, Slovenia, Ilias Papageorgiou, Principal At Pila Studio, Greece.
Through architectural presentations and discussions, the SHARE Nicosia Forum provided cutting-edge information and knowledge, as well as the opportunity for professional networking at the highest level. The event was organised by SHARE Architects together with the Cyprus Architects Association and The Cyprus Scientific and Technical Chamber (ETEK).