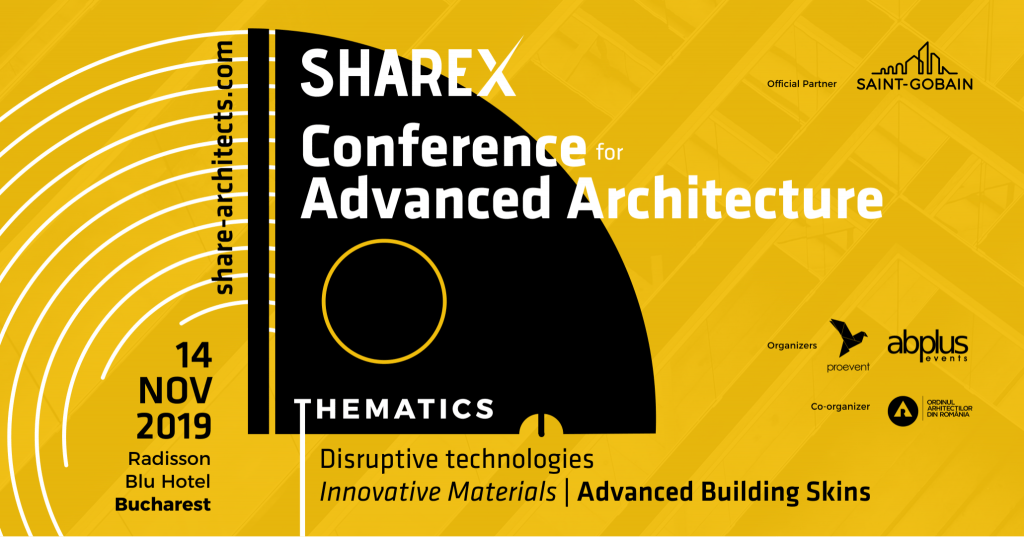 Welcome to SHARE X – Conference for Advanced Architecture (the 21st edition)
The Future of Architecture in inextricably linked to technology, innovation and design. The 21st edition of SHARE in Bucharest, SHARE X – Conference for Advanced Architecture will explore technologies, at Radisson Blu Hotel for a full day of interactive talks, curated exhibits and networking.
SHARE Forum is one of the essential networking platforms for the construction-related fields in Central and Eastern Europe. We bring together principal and senior architects from leading practices to discuss their recently awarded projects from the greatest architectural competitions worldwide.
SHARE X – Conference for Advanced Architecture will take place at the Radisson Blu Hotel and will gather over 400 architects, landscape architects, designers, lighting designers, engineers, urbanists, real estate developers and from public institutions, architecture, and design students, companies with innovative solutions in the construction field, other professionals related to architecture field.
The International Architecture and Engineering Forum is organized by PROEVENT Cultural Association, the Romanian Order of Architects and "Ion Mincu" University of Architecture and Urban Planning – UAUIM. Mr. Arch. Alexandru GĂVOZDEA, OAR President, will lead the forum conference. The 21st edition will have 3 major themes: Disruptive Technologies, Innovative Materials and Advanced Building Skins.
We invite you to meet our speakers and register for SHARE X 2019!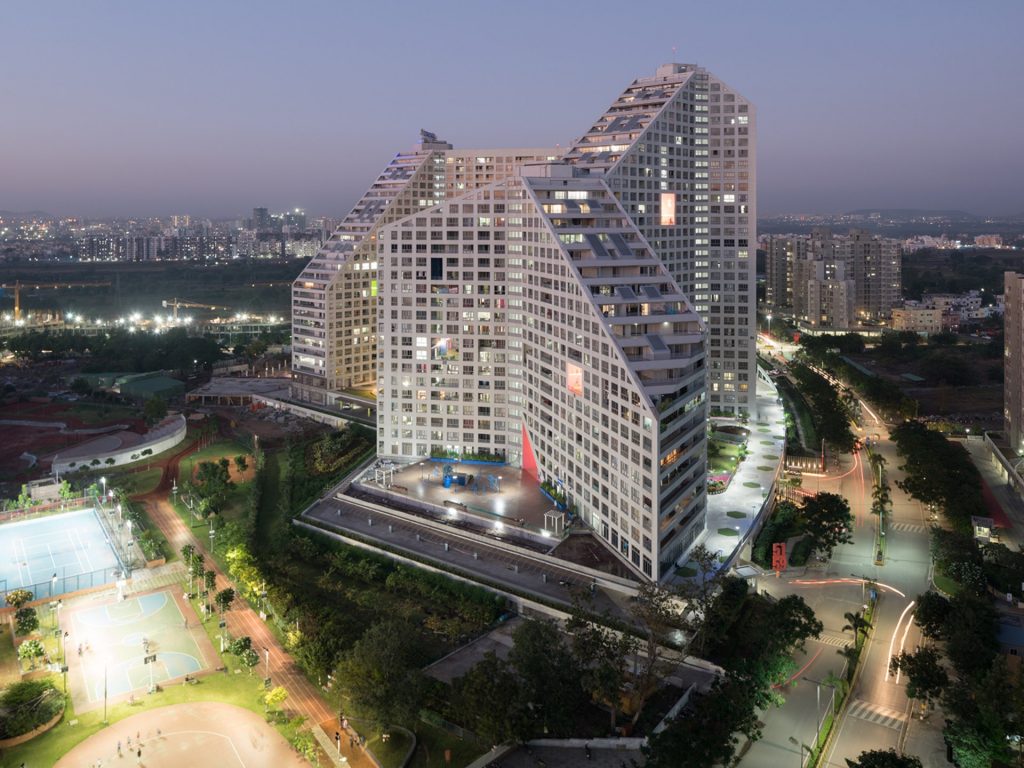 Special Guest – Architect Jacob VAN RIJS, Founding partner/principal architectMVRDV, Netherlands
Jacob van Rijs is a co-founder and principal architect of MVRDV, an interdisciplinary studio that works at the intersection of architecture and urbanism. The award-winning Dutch practice was set up by Van Rijs alongside Winy Maas and Nathalie de Vries in 1993 and has established an international identity with a wide variety of building typologies and scales that are self-generated, innovative, experimental, and theoretical. In his designs Van Rijs combines daring ideas and concepts with a humanistic and user-friendly approach. In the past 25 years he has lead a wide variety of projects, from cultural and civic buildings to transformations, and from residential buildings to social housing and interiors. Renowned past projects lead by Van Rijs include the Danish Rock Museum, community center KU.BE and Frøsilo in Denmark, Matsudai Cultural Centre in Japan, Mirador social housing in Madrid, Spain and Casa Kwantes in Schiedam, the Netherlands. Van Rijs has also worked extensively in Germany. Current projects are Werk 12 in Münich, Hamburg Innovation Port, and KoolKiel, the redevelopment of a post-industrial site in Kiel. In India he supervises several large-scale housing projects, from Future Towers to Oranje Castle. Worldwide, he has experimented with ceramic facades, which he used on Gyre in Tokyo and M-Cube in Beijing, among others. For the façade of Bulgari's flagship store in Kuala Lumpur, he developed a special concrete and resin façade. Van Rijs successfully led the growing MVRDV Office into a new era as the firm's Managing Director, a role he stepped down from in November 2018 in order to spend more time on projects – currently he is working on high-rise projects such as the Modernist and the Sax, both in Rotterdam, and the Pixel in Abu Dhabi – and teaching at the Technical University of Berlin, Germany, where he is Professor of Architectural Design. "For us at MVRDV, architecture is about people. A good design is one that allows people to feel happy, to be comfortable, to achieve their goals, and to live together well. But good designs should also be brave – it's easy to make people happy by giving them what they expect, but it's much better to show them how unexpected ways of doing things can improve their lives in some way," he says. Together with co-founder Winy Maas, Van Rijs published Farmax; Excursions on Density (1997), and with Nathalie de Vries he has published the architectural monograph MVRDV Buildings (2013), about the post-occupancy and the making of the built work of MVRDV. Besides his work for MVRDV, Van Rijs is Chairman of the Board of Archiprix International and Chairman of the Board of the Architecture Film Festival Rotterdam. In the past he held positions as a Professor of Technical University Munich, and visiting professorships at the TU Delft, ETSAM University Madrid, Spain, Royal Academy of Arts Copenhagen, Denmark, and the Tokyo Institute of Technology. He was also Board Member of the Dutch Trade and Investment Board. Education: Delft University of Technology, the Netherlands Memberships: Hon. FAIA, International FRIBA, BNA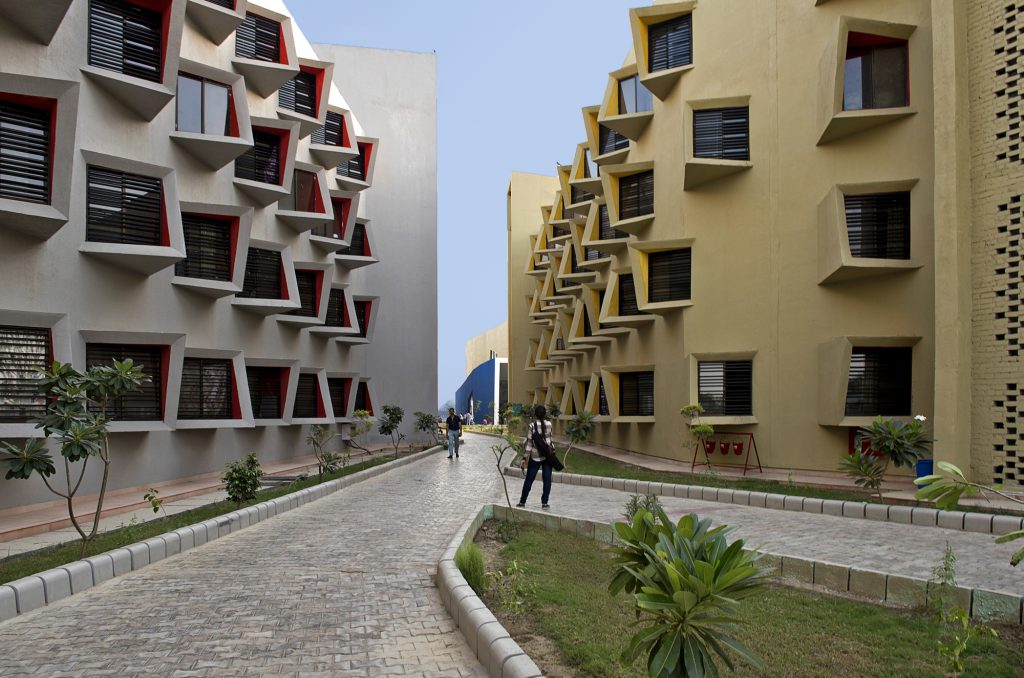 Architect Sanjay PURI – Principal Architect Sanjay Puri Architects, India
Sanjay Puri, the Principal Architect of Sanjay Puri Architects, India has been a speaker and a judge at numerous international architecture events including the Leading European Architects Forum, The World Architecture Festival & The Perspective PLAN events held in London, Amsterdam, Bologna, Milan, Venice, Barcelona, Singapore, Berlin & Belgrade. Winning the World's Best Housing project at the World Architecture Festival 2018 , Amsterdam and the World's Best Residential Project of 2017 at the LEAF Awards, London , Sanjay Puri Architects have now won 134 international architecture awards. 6 Chicago Athenaeum Museum of Architecture & Design's International Architecture Awards in 2018, 2016, 2014, 2012 & 2011, 10 World Architecture Festival Awards in 2018, 2017 , 2015, 2014,2012, 2011 & 2010, 9 Society of American Registered Architects Awards (SARA), New York, 17 World Architecture Community Awards U.K and 3 Hospitality Design Awards New York in 2015,2012 & 2010 are some of the other awards won by the firm in the last 7 years. With 134 international and over 100 national awards, the firm has won architectural projects in Spain, Montenegro, Mauritius, Abu Dhabi, Dubai, Montreal, Oman and Dallas in addition to projects in 40 Indian cities. With a diverse portfolio of townships, schools, hotels, retail and office buildings, they continue their quest for creating innovative design solutions that are sustainable on a large scale. With a firm strength of 72, evolving design solutions that are contextual and creating spaces that revolutionize the way they are experienced form the essence of the firms design philosophy.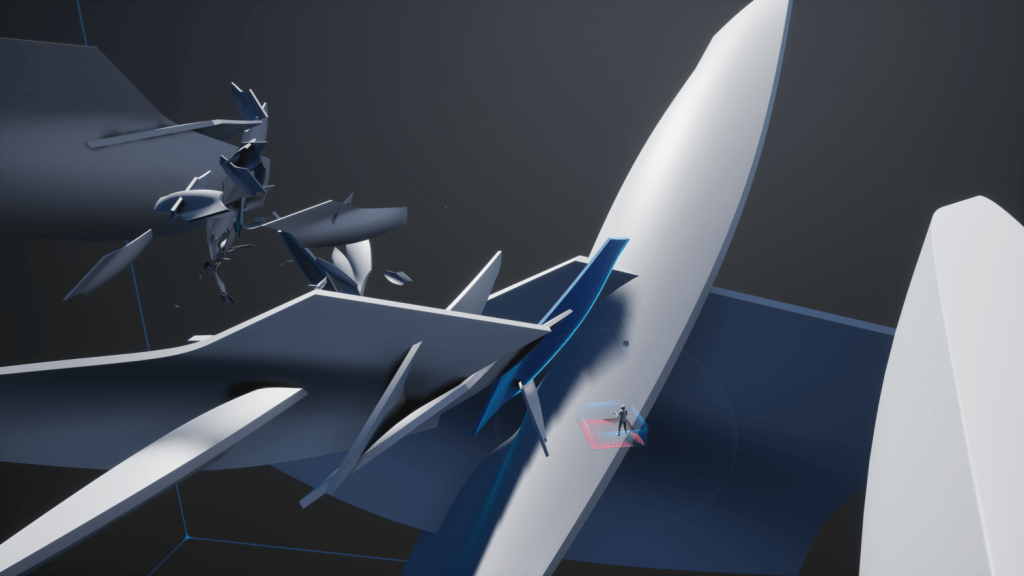 Architect Helmut KINZLER – Senior Associate/Head of Virtual Reality Zaha Hadid
Helmut Kinzler joined the Zaha Hadid team in 1998 as a designer and project architect. He has subsequently worked on a series of important architectural, design and exhibition projects. His current focus is the development and the realization of high-end residential projects.
Founded in 2014, Zaha Hadid Virtual Reality Group (ZHVR) is working to shape immersive VR technology for architectural design, including real-time modeling and visualization tools. ZHVR is focussed on the production of VR as a design tool and researching the potential of specific technologies that can enhance the architectural design process.
Project Correl – an interactive virtual reality experience demonstrating immersive technology for architecture. Having launched at the end of 2018, Project Correl used VR headsets and apparatus to transport individuals to a virtual environment to collaborate with each other on an ever-evolving structure.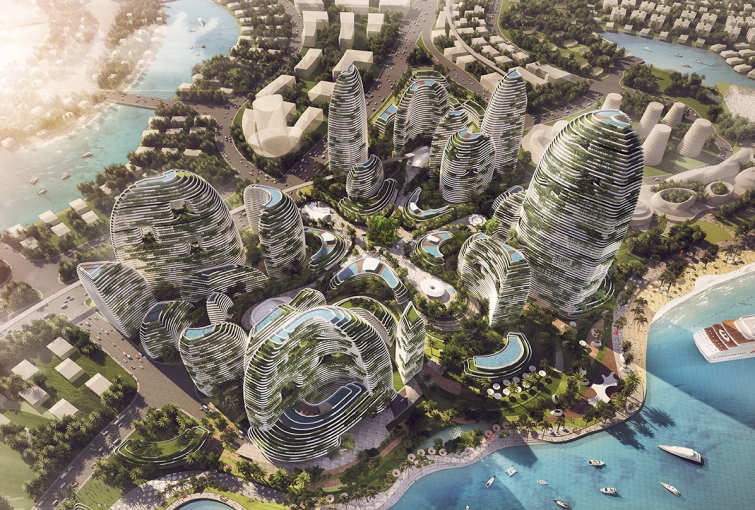 Architect Christian Sandor Tschersich – Senior Architect LAVA LABORATORY FOR VISIONARY ARCHITECTURE – Germany
As an architect, Christian Tschersich of internationally operating LAVA (Labotary for visionary architecture) appreciates the forward-looking approach of the fair. "Very often, our work is related to issues of well-being, such as the question as to how far an environment can have a stimulating effect on people. In this respect, the materials chosen are incredibly important in terms of colour values, haptics and acoustics. With its combination of trade fair, exhibition and special formats, interzum is pursuing a forward-looking approach – the event revolves around innovation." Christian Tschersich trained as an architect at universities in Germany and the Netherlands. He graduated from KIT (Karslruhe Institute of Technology) with honors and as best of his class. After gaining experience as a designer working for smaller local offices (Volksbau, IRooms, Schmidt und Schmidt Generalplanung) Chris joined LAVA (Laboratory for Visionary Architecture). In 2013 Chris moved to the newly founded LAVA office in Berlin and since then is Head of projects at LAVA Berlin. Since 2011 Chris holds a position as Senior Lecturer at KIT (Karlsruhe Institute of Technology), Department for Building Lífecycle Management (BLM). He has also taught and lectured at the University of Karlsruhe and HFG Karlsruhe.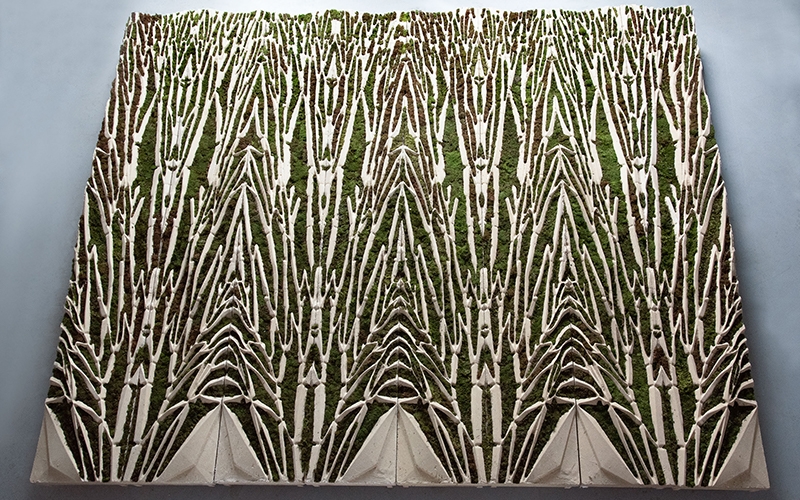 Professor Marcos CRUZ – Professor of Innovative Environments The Bartlett School of Architecture
Marcos Cruz is an architect and Professor of Innovative Environments at the Bartlett School of Architecture, UCL. He is the Programme Director of the newly created MArch / MSc in Bio-Integrated Design (Bio-ID) at the Bartlett, which investigates design that is driven by advances in computation and bio-technology. Cruz's research has focused for many years on the design and creation of innovative environments where he has developed a people-centric approach by reconsidering the contemporary body and its broader social, aesthetic and technological dimension in architecture. He has also taught and worked on many projects that utilize living matter in buildings, most of all the utilization of bacteria and algae.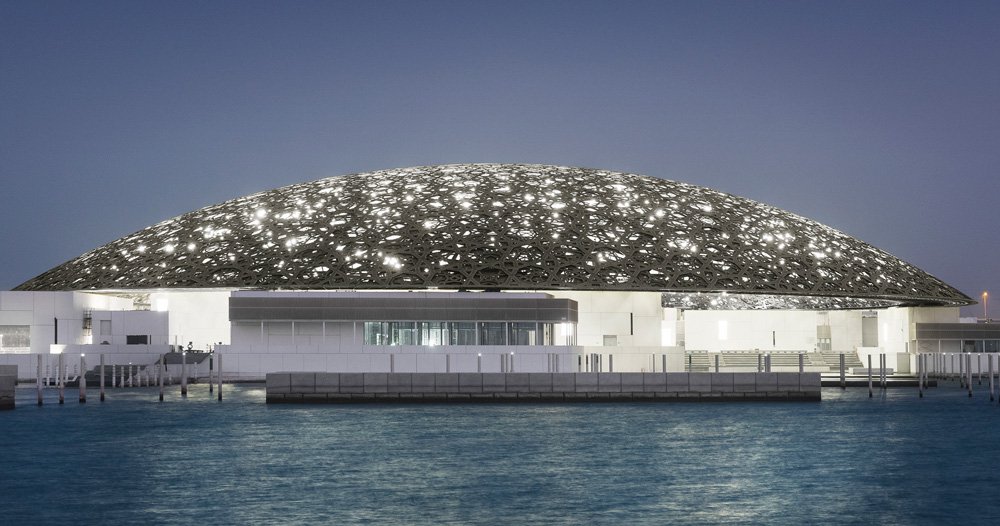 Architect Anna WENDT – Director BuroHappold Engeneering, UK
Having worked globally on international projects like Louvre Abu Dhabi, Beijing Daxing International Airport and many others in Europe, North America, India, Asia, and the Middle East allowed Anna to gain a sound knowledge of the requirements and expectations in a range of climates and cultures. After completing a degree in Architectural Engineering Anna joined the Facade Engineering team at BuroHappold in 2007. Anna is currently an associate director responsible for leading both facades specific and multi-disciplinary projects as well as managing the facade team resources. Anna has experience of delivering projects from conceptual design stages through to tender and construction. Her technical facade expertise includes the design, engineering and detailing of a wide range of facade systems and materials incorporating key performance attributes such as structural, environmental, fire, acoustics and security. Anna has a particular interest in the broader application of an integrated engineering approach to building design addressing the complex demands of the built environment. Anna specialises in bringing together a range of highly specialised engineering disciplines to unlock design opportunities and deliver seamless solutions to specific engineering challenges within the building environment and fabric. Anna has a broad experience of working across a variety of sectors with specific expertise in cultural, education, sports and aviation.
Architect Pepe Gascón, Principal and Lead ArchitectPepe Gascón Arquitectura
Pepe Gascón Arquitectura is based in Barcelona, with a young, creative and innovative team and an experience of more than 15 years. The studio develops projects of architecture and design of buildings, interior design projects, public space and landscaping, in both the public and private spheres with their own work methodology and orientation, combining a love for architecture with technical effectiveness and constructive pragmatism. All their work is done attending to sustainability and energy efficiency. It has international recognition and their work has been awarded with many prizes (the Europe 40 under 40 Award, The International Architecture Award, The International Design Award, shortlisted in The LEAF Awards and shortlisted in The FAD Awards between many others) and is increasingly being covered national and internationally by numerous publications and specialized websites.
Architect Lara Zureikat – Associate Director Center for the Study of the Built Environment
Lara Zureikat, Jordanian landscape architect and associate director of Amman's Center for the Study of the Built Environment (CSBE). Her most famous work is the landscaping for the Palestinian Museum. Zureikat approached the localization echoing the hilly region's land-use traditions, greening the arid plot with 72 species that represent Palestine's agricultural traditions and bear witness to trading, commerce, medicine, cuisine, and more.
Architect Natalie REDFORD – Associate Director KSLD | EFLA Lighting Design
Recently announced one of the 40under40 class of 2019 honored at the Lighting Design Awards, Natalie now fulfills a key managerial role within KSLD | EFLA Lighting Design as Associate Director, liaising between the Iceland, Norway and Scotland offices. She is a strong team player who has led a number of award-winning projects, bringing excellent communication and presentation skills to the team. More recently, Natalie was appointed to the ILP Education Committee for 2019/20, allowing her to build on her passions for natural light, dark sky quality, wellbeing, community and diversity in the profession. Natalie began her career as a lighting designer at KSLD in 2006, before taking the opportunity to study and work in Sweden, where she gained her MSc in Architectural Lighting Design at the Lighting Laboratory of KTH University, Royal Institute of Technology, Sweden. She also enjoyed a period teaching the Architectural Lighting Design MSc at the Institute. AWARDS: Lighting Design Awards, 40under40 class of 2019; Best Presented Paper Award, Young Lighter of the Year, SLL 2009; Best Lighting Journal Article, 'Lighting and the Perception of Safety', ILE 2009.
Architect Clayton Prest – Hardware R&D Lead + Computational design Open System Lab & Wikihouse
Architecture, digital design, general creative – working on WikiHouse projects and leading the Research and Development department at OpenSystemLab.
Arhitect Bogdan Zaha – Associate Arhitect Bogdan Zaha
Architect and PhD – Research Fellow at "Univeristät für Angewandte Kunst – WIEN", he is part of the research team for "Agent-Based Parametric Semiology". The aim of the research project is to develop new computational simulation capacities and thus a new approach to architectural design that better engages with the opportunities and challenges of today's networked society. This research project is thus at the same time an artistic project, a form of research by design. He is Associate at Arhitect Bogdan Zaha as well as Lead Architect at Zaha Hadid Architects.
Architect Vlad Tenu – Lead Architect AHMM
Vlad Tenu is a Romanian architect based in London. He has studied architecture in Iasi, Lisbon and London at the Bartlett UCL, where he has been awarded an MSc. in Adaptive Architecture & Computation and a Certificate in Advanced Architectural Research. His architectural experience includes working with award-winning practices such as Surface Architects and currently with the Sterling Prize Winner AHMM. Vlad teaches at the Bartlett on the MSc. Architecture & Computation and he has also given lectures at the Architectural Association, the G.D. Hines College of Architecture in Houston, Aarhus School of Architecture and Cooper Union in New York as part of ACADIA 2010 Conference. From architectural design to art installations and from design research to teaching, Vlad's work involves a continuous explorative research into spatiality, scale and materiality. Inspired by the underlying processes of nature, his workflow is a symbiotic mix of art and science including mathematical and programming techniques materialised into sculptural artefacts and modular systems with a wide range of applications in architecture, product design, fashion or jewelry. His work includes award-winning pieces such as Minimal Complexity – the winner of the TEX-FAB Repeat Competition 2010 and an AIA Houston Design Award 2012. The piece has also been exhibited at London Festival of Architecture 2012 & 2017, London Design Festival 2012 and Sleep Hotel 2013. Solo exhibitions include Synthetic Nature London 2013 and Glimpses of Infinite Symmetry Bucharest 2014, although he has also curated Process – an exhibition on cutting-edge architectural designs in Shanghai in 2014. Vlad's works have recently been exhibited at Unfinished Festival Bucharest 2018, Plug-in-to-the-future at ARUP Phase2 London and Shenzhen Design Week 2019. His fashion collaborations include a piece for CLON8 at Paris Fashion Week 2015 and a modular pop-up shop for Del Rio London at LeBonMarche in Paris. His recent successful colaboration with Swarovski has resulted in Foraeva, a dress designed in collaboration with fashion designer Lana Dumitru and made of 25,000 Swarovski crystals. The dress has been launched in Hong Kong and worn on stage by Björk as part of her Utopia Tour 2018.
MaterialDriven Curated Exhibit
A curated exhibit aligning with the key themes of SHAREX–Disruptive Technologies, Innovative Materials and Advanced Building Skins, and to represent the most promising innovation in the architecture and design industries today. With extensive experience in creating materials exhibitions for architectural trade events, museums, universities, design festivals and architectural studios, MaterialDriven is able to deliver displays that are both eye-catching and insightful.
Purva Chawla – Founder and Partner MaterialDriven
After practicing as an Architect in the US and India, Purva launched MaterialDriven in early 2016. In creating the (then) online platform, her goal was to create a space where innovative design and materials could be broadcast in an open-source format. As a partnership, MaterialDriven has since evolved into an educational and commercial interface between material developers of all scales, and applications in the architectural, interiors, product and fashion industries. As a curator, communicator, and design consultant, Purva's focus lies on interdisciplinary design practices, products, and spaces rooted in sustainable, cutting edge materials, and the makers behind them. She is a graduate of the University of Pennsylvania's School of Design in Philadelphia, and the Sushant School of Art and Architecture in New Delhi, India.
Adele Orcajada – Partner MaterialDriven
Adele has a background in making and developing extraordinary craft accessories for fashion, working with communities in Peru and Ecuador as well as Europe and Asia. Looking for exciting material innovation has always been one of her passions. During her masters in MA Applied Imagination at Central Saint Martins, she researched the relationship between materials, culture, and identity, graduating with Distinction. Since then, she has been a Material Researcher and Curator at a London Material Library, developing exhibitions and presentations that support designers and architects in their material discovery. As a partner at Material Driven, she supports and connects the new generations of material makers with industry leaders and suppliers.