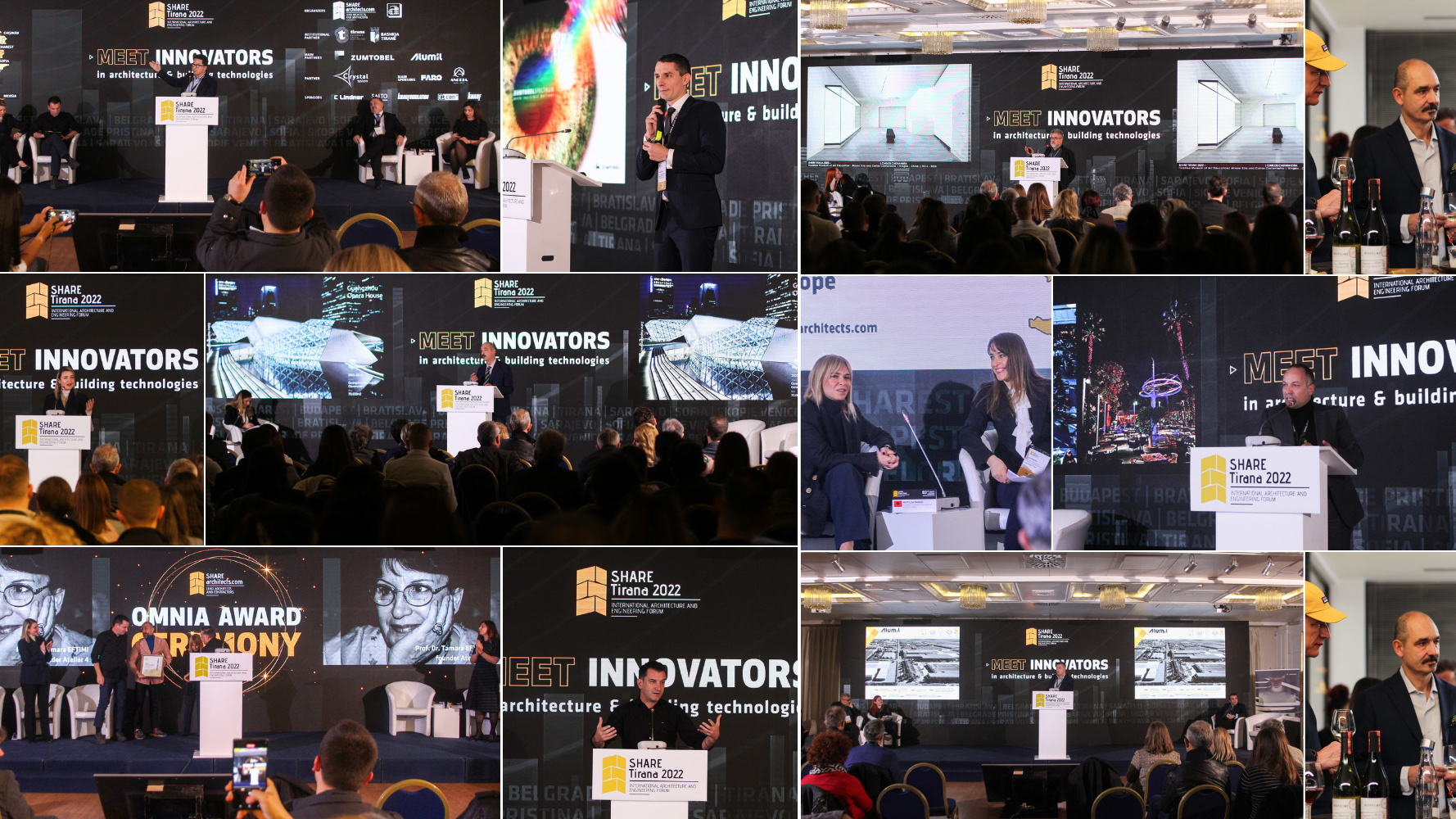 SHARE Tirana 2022 – Gallery photo
The 3rd of March announced the 4th edition of SHARE Tirana Forum. Over 200 architects joined and reminded us of the strong community that has supported us throughout the years. Speakers from Albania, Kosovo, North Macedonia, the UK, Portugal, The Netherlands, Germany, and Cyprus took the stage and shared with us their latest architectural innovations and projects.
We need to thank the honorary guests supporting our event Elva Margariti, Minister of Culture from Albania Erion Veliaj, Mayor of Tirana Frida Pashako, Director in Department of Territorial Development Control, Municipality of Tirana.