WELCOME to SHARE NICOSIA 2020 (I Edition)
SHARE Forum is one of the essential networking platforms for the construction-related fields in Central and Eastern Europe. We bring together principal and senior architects from leading practices to discuss about their recently awarded projects from the greatest architectural competitions worldwide.
The 1st edition of the International Forum of Architecture and Engineering, SHARE Nicosia 2020 will be held on the 16th of September. SHARE Nicosia 2020 will be an exciting day of award-winning project presentations, debates, and workshops on all things architecture-related and beyond.
Organized by Pro Event Cultural Association in partnership with the Cyprus Architects Association, SHARE Nicosia 2020 looks ahead to bringing together delegated architects, municipality officials, students, engineers, urbanists and other professionals related to architecture field.
Chairman of the conference Mr. Christos Christodoulou, President of the Cyprus Architects Association and Mr. Florin Mindrigiu, Event Director and Founder of Pro Event Association will open this year's edition.
Location: TBA
Date & Time: 16th of September from 09:00 – 19:00
Audience: Everyone from the architectural field is welcome to attend our event. Tickets are already available on our website (see the link on the right).
About: International speakers from countries like France, UK, The Netherlands, Denmark, Italy, Albania, Romania, Bulgaria, Hungary confirmed their presence at SHARE Nicosia 2020.
The event will feature lectures from international speakers, debates moderated by national and international architects from the SHARE network and workshops and the live jury evaluation of the projects registered for the "SHARE Future Projects Awards".
"SHARE Future Projects Awards" are at their first edition initiated by SHARE architects and were created to bring forward and promote the accomplishments in the field of constructions in Central and Eastern Europe. SHARE Future Project Awards aims to shed light on unfinished projects. SHARE Future Projects Awards will highlight what has not been released yet, but will be – architectural ideas that find themselves in the most joyful stage for those who built up the future, labeled as the "project". The winners announced after the jury evaluation during SHARE Nicosia 2020, will reach the final of the competition which will take place during SHARE Bucharest European Festival.
We invite you to meet our speakers and
register for SHARE Nicosia 2020!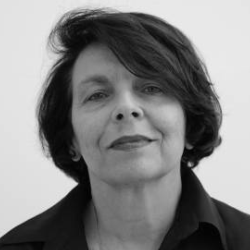 Arch. Frédérique MONJANEL – CEO of Jean Nouvel – FRANCE
Ateliers Jean Nouvel (AJN) is a world-renowned design firm with a multicultural team of around 120 people from twenty countries. Ateliers Jean Nouvel combines the disciplines of architecture, urban planning, interior design, landscape design, graphic design, and product design into a single integrated practice. Jean Nouvel's award winning designs and reputation have attracted many prestigious commissions. His portfolio of completed projects or projects currently in progress includes museums, concert halls, conference centers, theaters, hotels, residential buildings, office buildings, commercial centers, and private residences.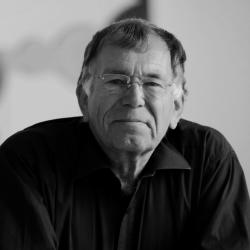 Arch. Jan GEHL – founder of Gehl architects – DENMARK
Jan Gehl Hon. FAIA is a Danish architect and urban design consultant based in Copenhagen whose career has focused on improving the quality of urban life by re-orienting city design towards the pedestrian and cyclist. He is a founding partner of Gehl Architects. Gehl received a Masters of Architecture from the School of Architecture at the Royal Danish Academy of Fine Arts (KADK) in Copenhagen in 1960, and practiced architecture from 1960 to 1966. In 1966 he received a research grant from KADK to study " the form and use of public spaces"; his book Life between Buildings (1971) reports his studies of public life in public spaces, and develops his theories about how city planning and architecture influence public life. He became a professor of urban planning at KADK, and a Visiting Professor around the world.[1] He co-founded Gehl Architects in 2000 with Helle Søholt, held a Partner position until 2011, and remains a Senior Advisor.[2]
As a "young architect working in the suburbs," Gehl married a psychologist and "had many discussions about why the human side of architecture was not more carefully looked after by the architects, landscape architects, and planners… My wife and I set out to study the borderland between sociology, psychology, architecture, and planning.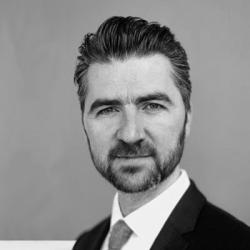 Arch. John McElgunn – partner at Roger, Stirk, Harbour + Partners – UK
John joined the practice in 2001, and was made a partner in 2016. He has a client-facing role and is involved in expediting the company's expressions of interest and bids for new work. John has led a large team through all stages of working on the British Museum World Conservation and Exhibitions Centre (WCEC). Following a controversial planning process, extensive detailed design and the complex tendering procedures of the OJEU process, the building was completed in 2014, and was on the shortlist for the RIBA Stirling Prize in 2017.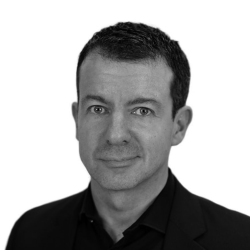 Arch. Jan KNIKKER – partner at MVRDV – The Netherlands
Jan Knikker (Bad Soden Ts 1972) joined MVRDV in 2008. Before this he started his career as a journalist, and then shaped the public image of OMA for nearly a decade. As Partner at MVRDV, Jan leads the Contracts, Business Development and Public Relations efforts, forming a client-oriented, fast, and strategic studio that includes a strong visualisation team and the practice's sustainability team. He leads MVRDV's branding efforts and has overseen the practice's rapid expansion into new markets, focusing on solutions for global issues through its architecture and urbanism. He has worked on many publications and exhibitions, including the book MVRDV Buildings.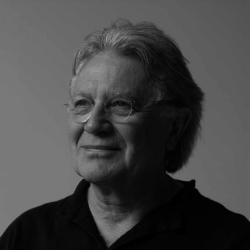 Arch. Ian RITCHIE – founder of Ian Ritchie architects- UK
Ian Ritchie is a British architect, poet, artist, who founded iRAL in 1981. His projects include the RIBA Award-winning Terrasson Greenhouse and London Regatta Centre, and American Institute of Architects Award-winning Royal Shakespeare Company Courtyard Theatre. Ian Ritchie is Special Visiting Professor at Liverpool University and advises The Ove Arup Foundation, Backstage Trust and is a Governor of the RSC. Ian Ritchie Architects is renowned for research and for its innovations, having more than 30 World Firsts in architectural geometry, engineering and material techniques. Ian Ritchie and his practice have received more than 70 major national and international awards.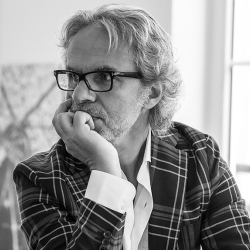 Arch. Alfonso FEMIA – founder of Atelier(s) Alfonso Femia AF517- ITALY
Alfonso Femia, is the founder of 5+1 agency in 1995, that became 5+1AA in 2005, and that is transformed into Atelier(s) Alfonso Femia. In 2007, with the creation of the Parisian agency, he develops the project themes in an "atelier" gathering three places characteristic of the identity of Genoa, Milan and Paris, where a multidisciplinary team makes them live like a unique place for project and thought, feeding on the different particularities and experiences of the three cities. The Atelier(s) confront the contemporary in the way they address the relationship between territory, city and architecture, constructing this relationship as a representation of reality.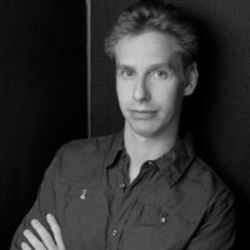 Arch. Adam HATVANI – founder of SPORA architects – HUNGARY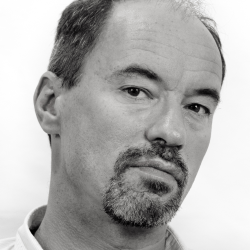 Arch. Șerban ȚIGĂNAȘ – co-founder of Dico și Țigănaș – ROMANIA
Dico și Țigănaș is an architectural firm based in Cluj-Napoca, Romania since March 1997. The practice is led by its founders, engineer Florin Dico and architect Șerban Țigănaș, who is currently also the president of the Romanian Order of Architects. The firm deals in creation of architectural, construction and installation designs for apartment buildings, office buildings, administrative buildings, stadiums and industrial buildings.
Why SHARE Nicosia 2020?
● A leading conference programme with outstanding architects who present their recent international awarded projects;
● Thematics: Interior Architecture / Design & Furniture / Lighting Design/Facades/Roofs/ Insulation/ Landscape;International debate 'Transforming the world through architecture";
● SHARE Future Projects Awards on four categories:
1. Residential;
2. Offices and working spaces;
3. Hotel – SPA – Restaurants,
4. Public Spaces and Urban Development
● An exhibition of innovative architectural solutions, products, and services;
● Networking and social events like architectural tours, practices visits, and cocktails & conversation meetings;