WELCOME to SHARE BUCHAREST 2020
SHARE Forum is one of the essential networking platforms for the construction-related fields in Central and Eastern Europe. We bring together principal and senior architects from leading practices to discuss about their recently awarded projects from the greatest architectural competitions worldwide.
The 2020 edition of the International Forum of Architecture and Engineering, SHARE Bucharest 2020 will be held on the 15th-16th of October at Radisson Blu Hotel. SHARE Bucharest 2020 will be an exciting day of award-winning project presentations, debates, and workshops on all things architecture-related and beyond.
Organized by Pro Event Cultural Association in partnership with the Order of Architects in Romania, SHARE Bucharest 2020 looks ahead to bringing together delegated architects, municipality officials, engineers, urbanists and other professionals related to architecture field.
Location: Radisson Blu Hotel Bucharest
Date & Time: 15th October from 09:00 – 19:00
Audience: Everyone from the architectural field is welcome to attend our event. Tickets are already available on our website (see the link on the right).
About: International speakers from countries like Spain, Italy, Switzerland, The Netherlands, Poland, Greece, Liban, UK, Romania confirmed their presence at SHARE Bucharest 2020.
The event will feature lectures from international speakers, debates moderated by national and international architects from the SHARE network and workshops and the live jury evaluation of the projects registered for the "SHARE Future Projects Awards".
"SHARE Future Projects Awards" are at their first edition initiated by SHARE architects and were created to bring forward and promote the accomplishments in the field of constructions in Central and Eastern Europe. SHARE Future Project Awards aims to shed light on unfinished projects. SHARE Future Projects Awards will highlight what has not been released yet, but will be – architectural ideas that find themselves in the most joyful stage for those who built up the future, labeled as the "project".
We invite you to meet our speakers and register for SHARE Bucharest 2020!

Arch. Sir Peter COOK – founder of Crab Studio – UK
Former Director of the Institute of Contemporary Arts and the Bartlett, he is Emeritus Professor at University College London, The Royal Academy of Arts and the Frankfurt Staedelschule. He was Kenzo Tange Visiting Professor at Harvard University's Graduate School of Design in 2015.
Sir Peter Cook RA is a founder of Archigram a Royal Gold Medal awarded architecture office.
He was knighted in 2007 by the Queen for his services to architecture and teaching. He is also a Royal Academician and a Commandeur de l'Ordre des Arts et des Lettres of the French Republic. His achievements with Archigram were recognised by the Royal Institute of British Architects in 2004, when the group was awarded the Royal Gold Medal.
He was a director of London's Institute of Contemporary Arts (1970-1972) and chair of architecture at the Bartlett School of Architecture at University College London (1990–2006) and has been director of Art Net in London and curator of the British Pavilion at the Venice Architecture Biennale. He continues to curate, organise and exhibit around the world: in Seoul, LA and Cyprus, the Centre Georges Pompidou, Paris and Design Museum, London as well as in castles, sheds and garages.
He is a Senior Fellow of the Royal College of Art, London.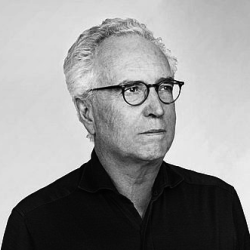 Arch. Dietmar EBERLE – Partner of Baumschlager Eberle – AUSTRIA
Honorable Professor at the Universities from Madrid, Jerusalem, Hong Kong, and Barcelona and parter at the multi-awarded office Baumschlager Eberle.
Partner at Baumschlager Eberle Architects – AUSTRIA and Keynote Speaker at SHARE Athens Eberle has taught regularly at various universities since the 1980s. He has been a visiting professor inter alia in Hanover, Vienna, Linz, Syracuse (NY) and Darmstadt. Since 1999 Eberle has been a full professor for Architecture and Design at the ETH Zurich and was in charge of the ETH Wohnforum up to 2015, where he was head of the Department of Architecture from 2003 to 2006.

Arch. Francisco MANGADO – founder of Francisco Mangado Architects – Spain

Winner of Golden Lion for the Spanish Pavilion in Venice
In June 2008, he founded the Architecture and Society Foundation, which works to favor the interaction of architecture with other disciplines of creation, thought and economics. In September 2015, the CSCAE Medal (Superior Council of Colleges of Architects of Spain) was awarded to this foundation as an entity that has accredited an activity of fundamental relevance in the field of promotion, dissemination and public presence of Architecture.
In July 2015, the Biennial Governing Council appointed him General Coordinator of Biennials. Under his coordination, the Golden Lion of the exhibition was granted to the Spanish Pavilion in Venice in May 2016.
RIBA International Fellowship was appointed in December 2011, a distinction granted by the Royal Institute of British Architects (RIBA) to non-British professionals for their particular contribution to the field of architecture. Also, in February 2013, AIA Honorary Fellowship, a distinction awarded by the American Institute of Architects (AIA), has been appointed to non-American professionals who have contributed significantly to architecture and society. In November 2016, the Berlin Academy of Arts awarded Francisco Mangado the Berlin Art Prize-Architecture 2017 Award in recognition of his work. In 2019 the Italian Association of Architecture and Criticism has assigned him the International Selinunte Prize 2019.

Arch. Bernard Khoury –  founder of Bernard Khoury – LIBAN
Bernard Khoury was awarded, by the municipality of Rome, the honorable mention of the Borromini Prize given to architects under forty years of age.
He was the architect and co-curator of the Kingdom of Bahrain's national pavilion at the Venice Biennale's 14th International Architecture Exhibition in 2014.
In 2004, Bernard Khoury was awarded the Architecture + Award. He is the co-founder of the Arab Center for Architecture. He was a visiting professor at the Ecole Polytechnique Fédérale de Lausanne, L'Ecole Spéciale d'Architecture in Paris and the American University of Beirut.
He has lectured and exhibited his work in over one-hundred-twenty prestigious academic institutions in Europe and the U.S. including a solo show of his work given by the International Forum for Contemporary Architecture at the Aedes gallery in Berlin (2003) and numerous group shows including YOUprison at the Fondazione Sandretto Re Rebaudengo in Turin (2008) and Spazio at the opening show of the MAXXI museum in Rome (2010).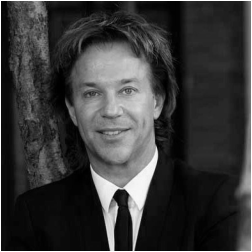 Arch. Erick van EGERAAT – founder of Erick van Egeraat – The Netherlands

Winner of RIBA Award
During his over 35 years of successful practice, Erick van Egeraat (Amsterdam 1956) built a highly diverse portfolio containing ambitious and high-profile projects in the Netherlands, Europe and the Russian Federation. He has led the realisation of over 100 projects in more than 10 countries ranging from buildings for public and commercial use to luxury and social housing projects, projects for mixed use and master plans for cities and even entire regions. Each of these projects represents his very personal and expressive vision on architecture and urban development. Both Erick van Egeraat and his work have been the recipients of numerous international awards and citations such as the For Budapest Award 2006 for his design of architectural masterpieces in Budapest.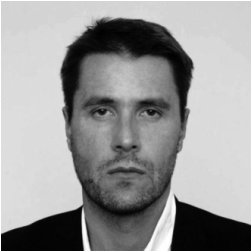 Arch. Piotr LEWICKI – founder of Biuro Projektów Lewicki Łatak – Poland
SARP Honorary Award 2018
Biuro Projektów Lewicki Łatak, a company established by Kazimierz Łatak (b. 1962) and Piotr Lewicki (b. 1966) in March 1995, is a workshop specialising in architectural design at various levels: urban planning, architecture, interior design.
Piotr Lewicki and Kazimierz Łatak have been co-operating since 1988, they both graduated from the Faculty of Architecture of The University of Technology in Krakow in 1990 while Kazimierz Łatak graduated also from the Faculty of Civil Engineering of the same University. In the years 1992-1999 they worked as lecturers at the Faculty of Architecture of the University of Technology in Krakow, in the years 2003-2009 they ran a design workshop at the Faculty of Architecture and Fine Arts of The Andrzej Frycz Modrzewski Krakow University.

Arch. Davide MACULLO  – Founder of Davide Macullo Architects –Switzerland
For 20 years Davide Macullo was project architect in the atelier of Mario Botta with responsibility for over 200 international projects worldwide.
He opened his own atelier in 2000. The ethos of the Davide Macullo Architects studio has developed into one of 'cross-experiences' and promotes an open and cultural exchange with architects and collaborators coming from different backgrounds.
The work of the Studio has received awards, been published and exhibited widely both at home and abroad; in Switzerland, Italy, France, Greece, Germany, Austria, Hungary, Slovenia, Turkey, Russia, China, Korea, Australia, Argentina, Ireland, UK and in the US and has just published SWISSMADEINITALY, which focuses on eight of its residential projects in Ticino. Davide has also lectured on the work of the Studio at the Architektursalon in Munich, CAFA Beijing, Seoul National University, IUAV Venice, Florence Kent University, the International Convention of Architecture in Budapest and at the China Building Decoration Association.

Arch. Ilias PAPAGEORGIOU – founder of PILA – Greece

Young Greek Architects Awards 
Ilias's work has been internationally recognized, having been awarded as a Curbed Groundbreaker, Architects under 50, Domes International Review of Architecture Awards, and the Young Greek Architects Awards. His work has been widely published and exhibited in institutions such as the Venice Architecture Biennale in Italy, the Museum of Modern Art in New York, the Cooper-Hewitt Design Museum in New York and the Benaki Museum in Athens.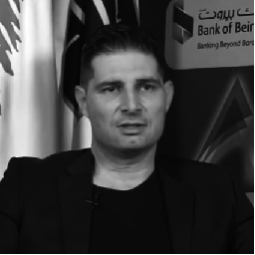 Arch. Christos CHRISTODOULOU – founder of SIMPRAXIS – Greece
Winner of Cyprus State Architecture Awards 2019
From 1997 until Christos Christodoulou 2000 was working as intern architect at Tyler&co Architects in Manchester, UK. He was involved with projects in the UK, Scotland, Russia, Germany, Estonia, Greece and Lithuania. In 2000 he relocated in Cyprus and worked in local architectural practices until 2002. He has also worked as intern architect for the Municipality of Nicosia and the Nicosia Masterplan in 2003-2004. Since 2003 is a founding partner and director at Simpraxis Architects mainly working on residential, commercial and public projects. He has been a recipient of several awards in International Architectural Competitions and his work has been published in books and magazines.
He is a member of RIBA, ARB, ETEK (Technical Chamber of Cyprus) and served in the CAA (Cyprus Architects Association)
Why SHARE Bucharest 2020?
● A leading conference programme with outstanding architects who present their recent international awarded projects;
● Thematics: Interior Architecture / Design & Furniture / Lighting Design/Facades/Roofs/ Insulation/ Landscape;International debate 'Transforming the world through architecture";
● SHARE Future Projects Awards on four categories:
1. Residential;
2. Offices and working spaces;
3. Hotel – SPA – Restaurants,
4. Public Spaces and Urban Development
● An exhibition of innovative architectural solutions, products, and services;
● Networking and social events like architectural tours, practices visits, and cocktails & conversation meetings;