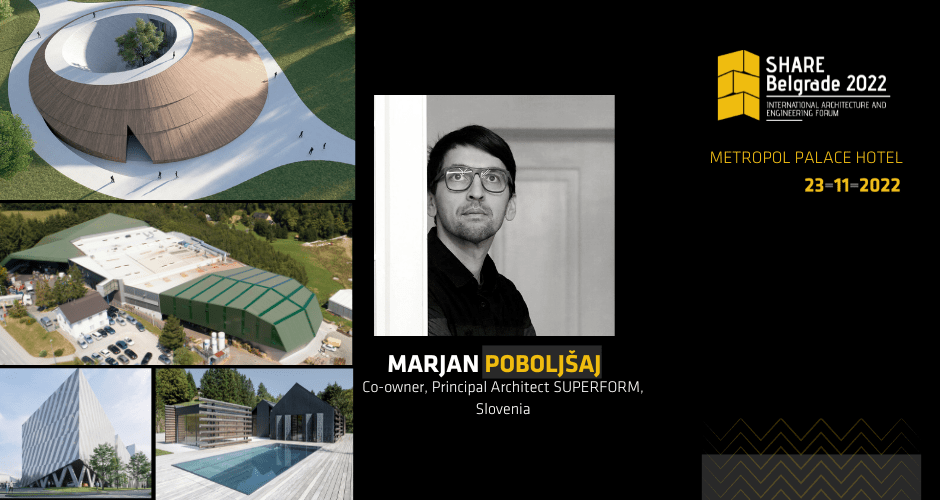 Marjan Poboljšaj, Co-owner, Principal Architect SUPERFORM, Slovenia, will lecture at SHARE Belgrade 2022 Forum
Superform is an architectural bureau from Slovenia with a 21-year tradition. It is distinguished by its recognisable and unique custom-made and customer-centric architecture.
The bureau's owners are architects Marjan Poboljšaj and Anton Žižek. They have over 20 years of experience, which they have gained in their professional careers by collaborating with architects, working on projects in Germany and in the field of engineering. The knowledge gained from various professions and backgrounds, combined with many years of experience, is a guarantee for a comprehensive and professional service. Together with their highly-skilled and committed colleagues, they create unforgettable stories and experiences.
We believe in architecture as something beyond function and form. It is a multi-layered experience based on stories and adventures. We create a tangible experience that can be felt or simply enjoyed.
Click here for details about SHARE Belgrade 2022 Forum
Register now! Book your place!