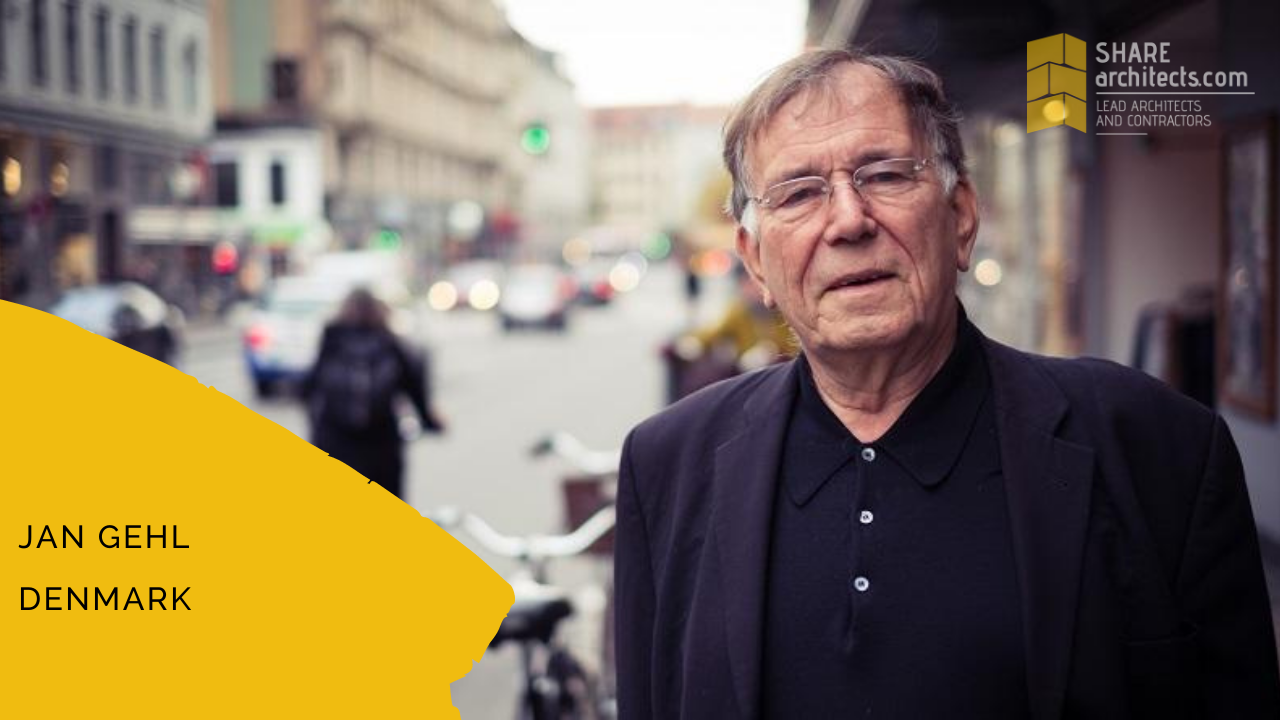 Jan GEHL, Founder Gehl architects, Denmark at the 1st edition of SHARE Nicosia 2020 Forum. Watch his lecture!
Jan Gehl is an honorary fellow of RIBA, AIA, RAIC, and PIA. Jan Gehl Hon. FAIA is a Danish architect and urban design consultant based in Copenhagen whose career has focused on improving the quality of urban life by re-orienting city design towards the pedestrian and cyclist. International teachings include universities in Edinburgh, Vilnius, Oslo, Wroclaw,Dresden, Toronto, Calgary, Melbourne, Perth, Berkeley, San José, Guadalajara, Yogyakarta and Capetown. Major City Improvement projects include: Copenhagen, Stockholm, Oslo, Rotterdam, Riga, Edinburgh, London, Adelaide, Perth, Melbourne, Sydney, Auckland, Wellington, Christchurch, Amman, Seattle, New York and Moscow & Shanghai.
Publications include "Life Between Buildings" (1971 and onwards, available in 24 languages), "Public Spaces – Public Life, "New City Spaces", "New City Life", "Cities forPeople" (Island Press, 2010, available in 20 languages), "How to Study Public Life" (IslandPress 2013). Jan Gehl has been awarded numerous national and international awards including "Sir Patrick Abercrombie Prize for exemplary contributions to Town Planning" by The International Union of Architects and an honorary doctors degree from Heriot-Watt University in Edinburgh. Jan is a Honorary Fellow of The Danish Institute of Architects, The Royal British Institute of Architects, the American Institute of Architects, the Royal Architectural Institute of Canada, the Royal Incorporation of Scottish Architects and the Planning Institutes of Australia and Ireland.
We invite you to watch his lecture at the 1st edition of SHARE Nicosia Forum – enroll for free on learn.share-architects.com