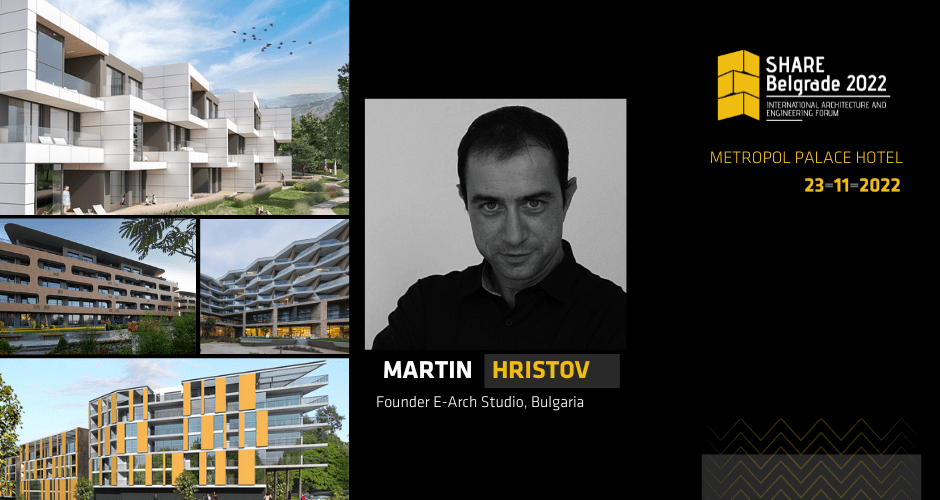 arch. Martin Hristov from E-Arch Studio will lecture at SHARE Belgrade 2022 Forum
E-Arch Studio is an architectural, urban planning and design company based in Varna, Bulgaria. The studio was founded by the partners Martin Hristov and Galina Baleva in 2001.
The team has worked on a wide variety of designs such as residential complexes, hotels, office buildings, educational and health facility buildings, sports facilities, industrial buildings and individual houses.
E-Arch Studio has been certified in conformance with EN-ISO 9001:2015 and arch. Martin Hristov is a licensed BREEAM accredited professional.
Click here for details about SHARE Belgrade 2022 Forum
Register now! Book your place!