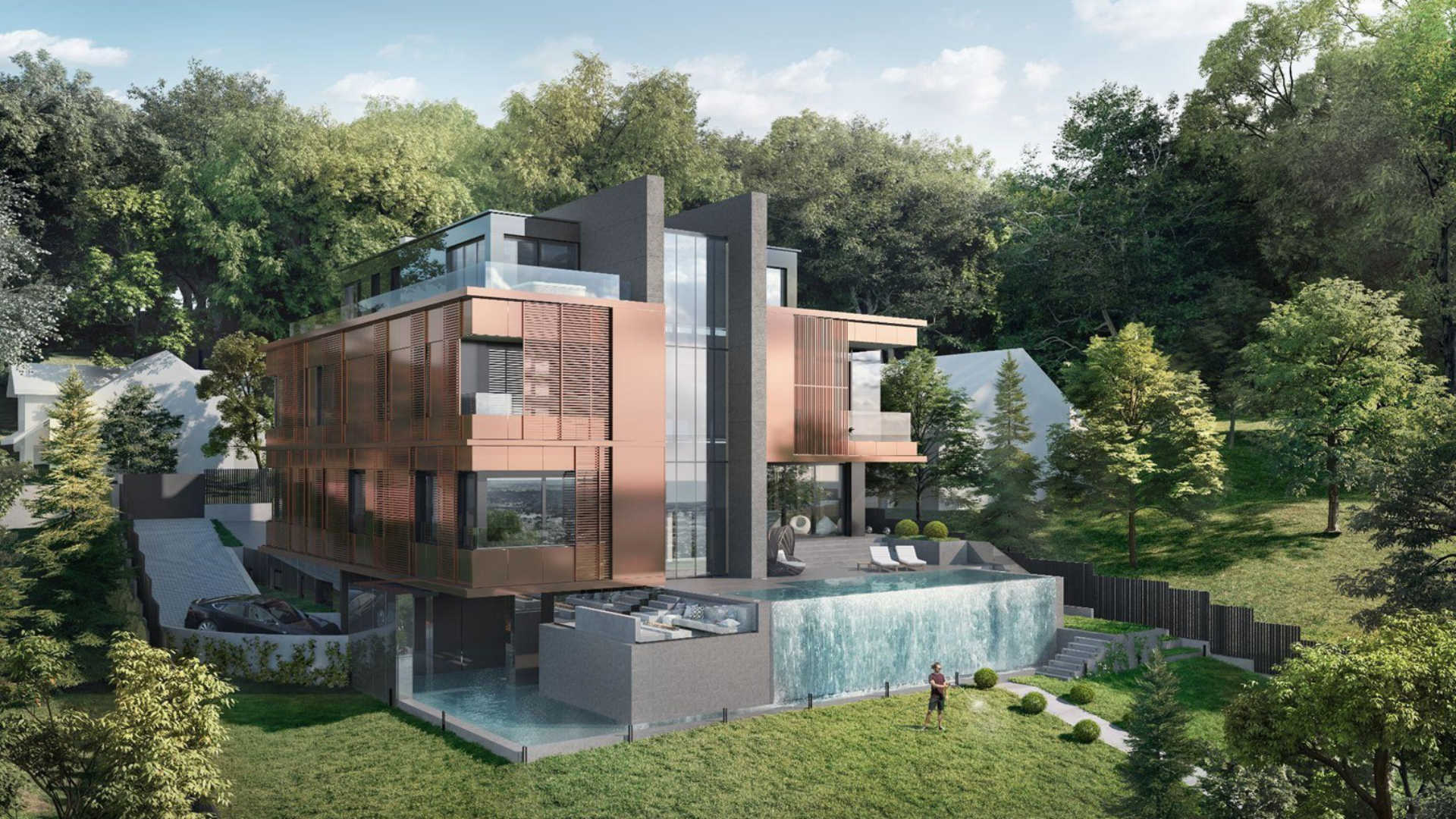 WE:R "Living Architecture"
At SHARE Bulgaria 2023, the co-founder of WE:R Architects, Atanas Nikolov, will present the company's involvement in designing and delivering projects in a diversity of scales and budgets – from secluded mountain shelters to luxurious private houses and elegant residential buildings. For the past 3 years since the founding of the company, their team has been creating exciting architecture, which impresses with its attention to detail, inspiring light – filled spaces and wide range of material palettes.
The SHARE Bulgaria 2023 Forum will take place on 28th of September at the Sofia Balkan Palace and is organized by SHARE Architects, the largest network dedicated to architecture and construction professionals in Central and South Eastern Europe, and The Chamber of Architects in Bulgaria (CAB). "Facades: Design and Technology," "Large-scale development Projects" and "Good Living Architecture" are the main themes that will be explored during the program of the International Architecture and Technology Innovation Forum.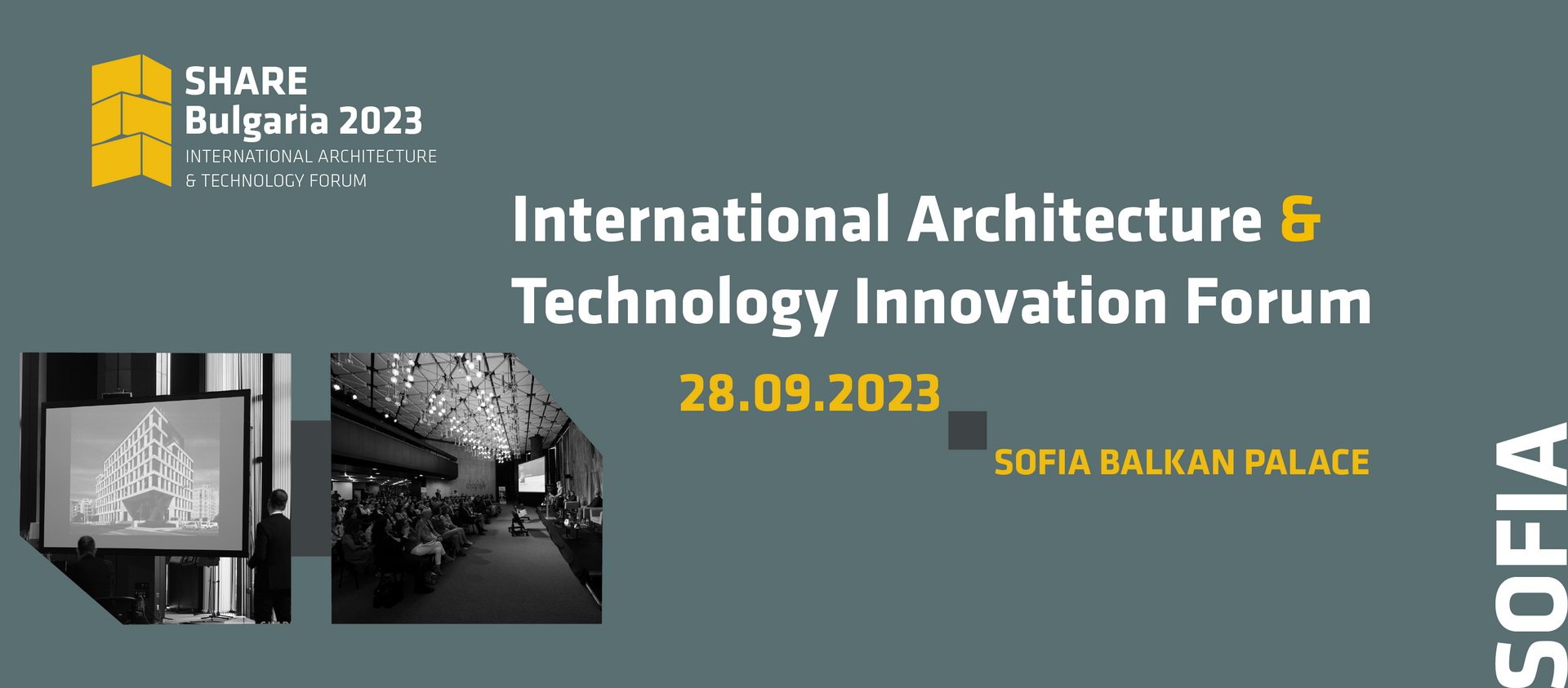 SHARE Bulgaria 2023 will provide attendees with access to knowledge and new opportunities for collaboration. National and international renowned speakers, and innovators in architecture and building technologies will provide the audience with insightful technical details of large-scale projects as well as inspirational visions.
REGISTER HERE FOR THE EVENT
MEET THE GUEST | Atanas Nikolov
Atanas Nikolov is co-founder of WE:R Architects alongside Milcho Tomov. They founded WE:R in the controversial and memorable 2020  and their practice has successfully expanded.
WE:R Architects' philosophy is based on a combination of rational thinking when it comes to architecture and propriety when it comes to clients. The office's aim is to do simple and sustainable architecture and design.
Atanas Nikolov received his architectural education at Graz University of Technology (TU Graz), Austria, and Rheinisch-Westfälische Technische Hochschule Aachen (RWTH Aachen), Germany. Atanas has professional architectural experience in two of the largest architecture companies in Bulgaria, where he was taking leading roles on large projects and competitions. In 2019 he completed the Sustainable Cities topic of The International Visitor Leadership Program (IVLP) of the U.S. Department of State's premier professional exchange program.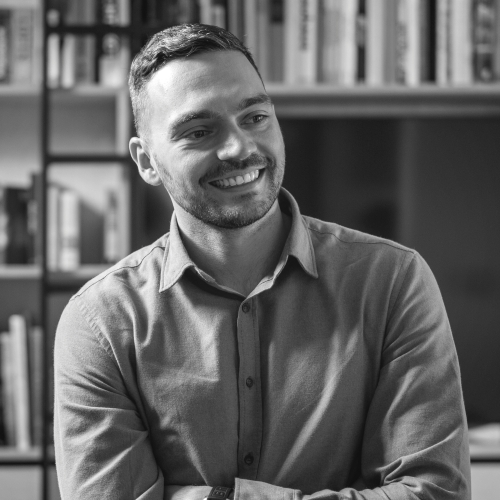 WORK | Projects of WE: R Architecture
Boyana Residence
Residential Building VG is a boutique building, located in one of the preferred Sofia neighborhoods – Boyana. he area offers special advantages of urban life and peace of nature.  Due to its proximity to the mountain, this viewpoint offers peaceful surroundings as well as breathtaking views of the city. Large outdoor grounds with dedicated locations for rest and recreation are present on the property. The graceful profile, simple lines, and distinctive features of this building's architectural vision are impressive. Because of its cutting-edge design, it may blend in well with the surroundings.
Khazana Mountain Shelter
This iconic shelter stands as a beloved focal point for both tourists and vital rescue operations within the stunning Pirin Mountain. While it has faced challenges in recent years, a heartwarming effort has emerged from a passionate group of mountain enthusiasts, guides, rescue heroes, and climbers who are determined to bring new life to the Kazana shelter. Their vision is nothing short of inspiring, as they collaborate to raise funds for a transformative renovation that will not only meet the latest high mountain shelter standards in Europe but also set a global example.
According to the project, the original foundation of the shelter will be used to preserve the already established parameter of the shelter in the national park Pirin. Many improvements are planned at the same time; solar panels are meant to be installed, lightning safety features, first aid kits, light source, panic button in case of emergency, automatic locking mechanism and blankets. The shelter has to be equally sturdy against the elements, as well as nature friendly, which is why it will be covered not only with sheet metal, but wooden panels as well. A panoramic window facing Vihren peak will be installed as well. The shelter will feature seven bunk beds, a bench and a table.
Bistritsa House
A single-family residence with a spectacular view of the Vitosha mountain, Bistritsa House is located in the village of Bistrica. It is designed as a modern interpretation of authentic stone houses, consisting of three rectangular spaces with double-pitched roofs. The middle roof is higher than the rest, to create a semi-floor and space above the kitchen and living area.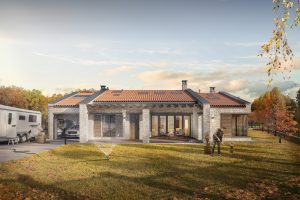 Bistritsa House © WE:R Architecture
The house was built with the client's specific requirements in mind, where the space was divided into three parts – a separate master bedroom with an en suite bathroom, a walk-in closet, and a corner Southeast aspect window. A garage and a technical space are located in the Northwest wing. In between these two spaces, you will find the common areas, including a kitchen, a dining area, a living room, and two smaller bedrooms with a common bathroom and utility rooms.
The finishes chosen for this home include soft stone, wooden window frames, glass, and curved roof tiles. The floor material is identical throughout the house. The construction includes reinforced concrete and a plywood roof, creating spacious common areas.
REGISTER HERE FOR THE EVENT
SHARE Bulgaria 2023 has as guests internationally recognized personalities in the field of architecture:
Francois Valentiny, Founder VALENTINY hvp architects, Luxembourg
Els Verbakel, Co-Founder Derman Verbakel Architecture
Melike Altinisik, Founder Melike Altinisik Architecture, Turkey
Matt Wilkinson, Associate Director Amanda Levete Architects, UK
Stefano Capranico, Associate UNStudio, The Netherlands
David Nikuradze, Founder Spectrum, Georgia
Constantinos Constanti, Founder Constanti Architects, Cyprus
Angel Zahariev, Co-Founder A&A Architects, Bulgaria
Mariana Turcu, Director X-Architecture & Engineering, Romania
Tihomir Kazakov, Managing Partner SGI Architects & Masterplanners, Bulgaria
Atanas Nikolov, Co-Founder WE:R Architecture & Design Studio, Bulgaria
Bilyana Asenova, Co-Founder UNAS Studio, Bulgaria
The event is organized by SHARE Architects in partnership with the Chamber of Architects in Bulgaria.
SHARE Architects in Bulgaria
The SHARE Forum in Bulgaria has established itself as the premier event dedicated to architecture and innovative technologies in the country. Its international reach has attracted participants from all corners of Bulgaria, as well as esteemed guests from leading architectural firms across Europe and beyond. The forum serves as a platform for showcasing the latest national and international award-winning architecture and large-scale development projects, along with cutting-edge building technologies.
SHARE Architects Network – Connecting architects and contractors in Central and South Eastern Europe
Over the past 25 years, SHARE Architects forums have become a key networking platform for architects and constructors in Central and South Eastern Europe. SHARE provides a useful framework for knowledge and understanding of the diversity of modern architectural phenomena. Currently, SHARE Architects events are held in 16 countries and have developed a community of over 50,000 professionals around them.