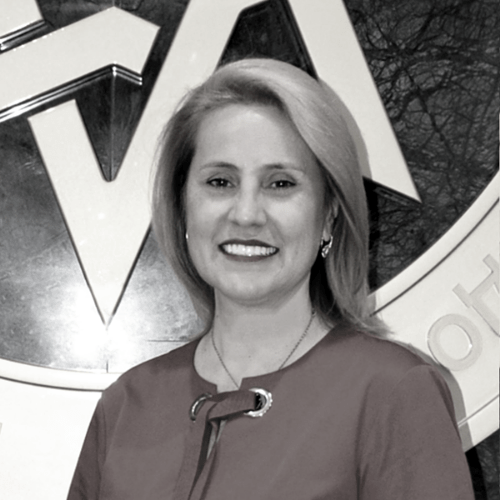 Kristinka Radevski
President of Chamber of Certified Architects and Certified Engineers of Republic of Macedonia
Biography
Kristinka Radevski, MA, born in Bitola, works and lives in Skopje for 16 years. She graduated from the Faculty of Architecture at the University "St. Cyril and Methodius" in Skopje. He completes his master studies with the aim of professional qualification and specialization in the profession, but on the topic "Human Capital Management".
She is an architect with more than 28 years of continuous work experience and active engagement in all phases of the profession. Specialist in the management of complex projects, international projects, infrastructure, public, residential and administrative buildings, as well as in the field of construction of facilities of importance to the state, starting from design, audit, supervision, construction and monitoring the compliance of construction processes with national legislation. Her long-term professional engagement in the Joint Stock Company for Construction and Management of Housing and Business Premises of importance for the Republic completes her as director of the construction sector for the whole of Macedonia. Prior to assuming the position of President of the Chamber, she worked as a construction specialist in the implementation team of the Local and Regional Competitiveness Project.
In her working life she had the opportunity to give an active contribution to the work of numerous professional commissions, architectural competitions and other professional bodies. In addition, she was hired as an advisor for investment activities of institutions important for the country: the Ministry of Education, the Ministry of Finance, the Ministry of Culture, the Ministry of Defense and the Ministry of Health.
He has been a member of the Association of Architects of Macedonia for more than two decades, and if an active member in the work of the association was involved for fifteen years not only in the Bitola branch, but also in the Management Board. She was a member of the Macedonian delegation that participated in the work of the General Assembly of the 23rd World Congress of Architecture, UIA 2008 Turin, Italy and the 24th World Congress of Architecture, UIA 2011 Tokyo, Japan, the most prestigious world events in the field of architecture.
He has been involved in the work of the Chamber since 2012 with active participation in the work of its boards, commissions and bodies. In the mandate period 2016 – 2021 he is the President of the Supervisory Board of the Chamber. He is also a representative of the Chamber in the Board for Trust and Cooperation with the Public at the Faculty of Architecture in Skopje.
Architect – creator of beauty, but not only by vocation, but also by persuasion, philanthropist, athlete, nature lover and longtime supporter of numerous charitable actions, her activities are evident in the field of humanitarian and social events. Actively participates in humanitarian sports and other actions to help people with disabilities.
All sessions by Kristinka Radevski