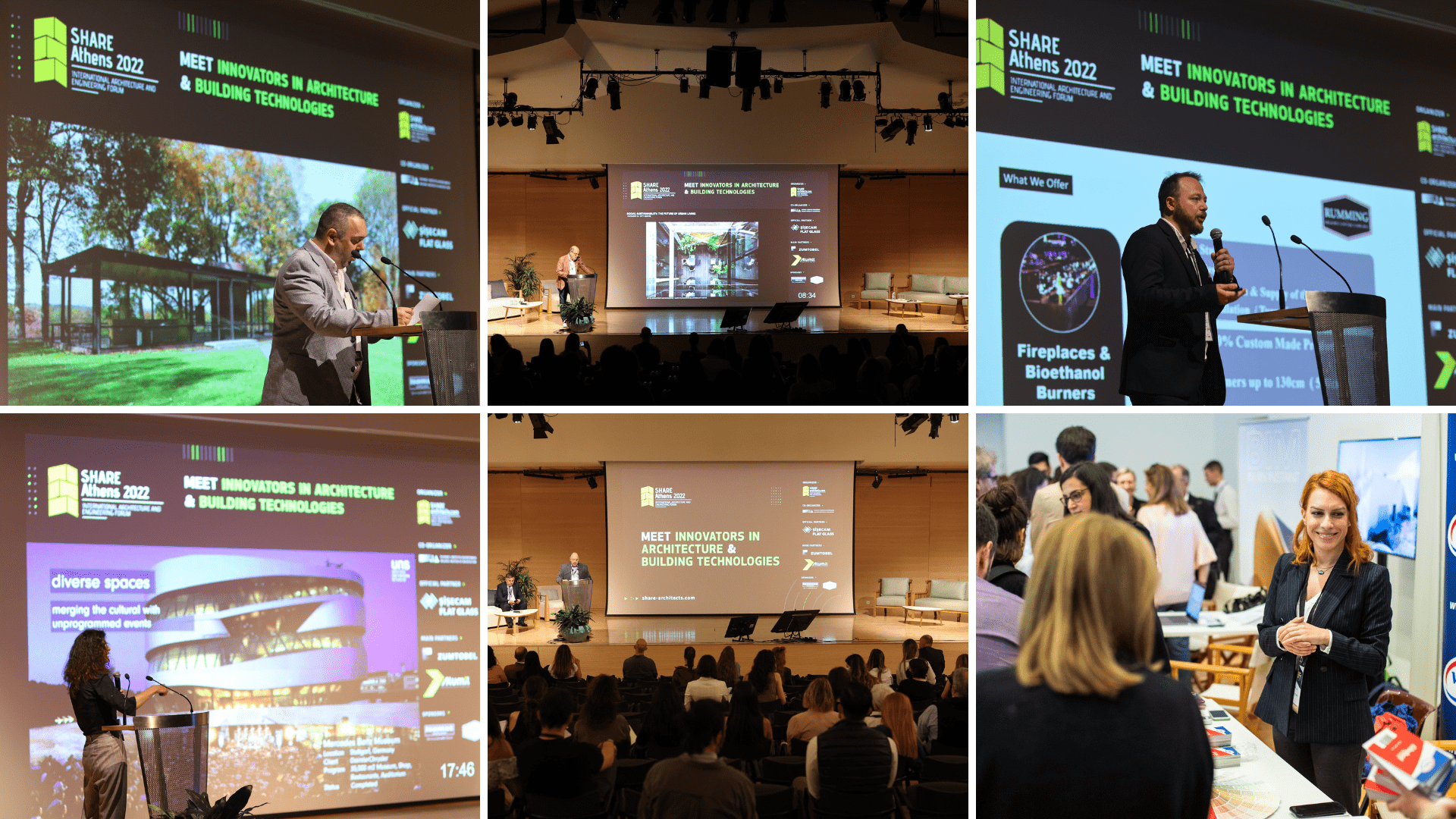 SHARING Retrospective: SHARE Athens 2022 
The fourth edition of the international architecture forum SHARE Athens 2022, held at the Benaki Museum – PIREOS 138 on 12 May, featured 40 international guests and leading figures of Greek architecture. The prestigious event gathered over 150 participants.
Among the international speakers who lectured on the SHARE Athens Forum's stage are Maurizio Meossi, Associate Director ZAHA HADID, UK, Christian Sandor Tschersich Director LAVA – Laboratory For Visionary Architecture, Germany, Adrian Soare, Architect, Senior Managing Partner Cumulus, Romania, Andrzej Bulanda, Partner, Bulanda Mucha Architekci, Poland, Eraclis Papachristou Founder E.papachristou Architects Llc, Cyprus, Yiannis Armeftis, Founding Partner Armeftis Partners, Cyprus, Stella Nikolakaki, Senior Architect Unstudio, Netherlands, Thierry Damez-Fontaine, Director 2portzamparc, France, and Alireza Taghaboni, Founder Nextoffice, Iran.
As always, the SHARE Forum became the stage for excellence in architecture and offered great opportunities to get to know the vision of outstanding architects and establish high-level professional relationships.