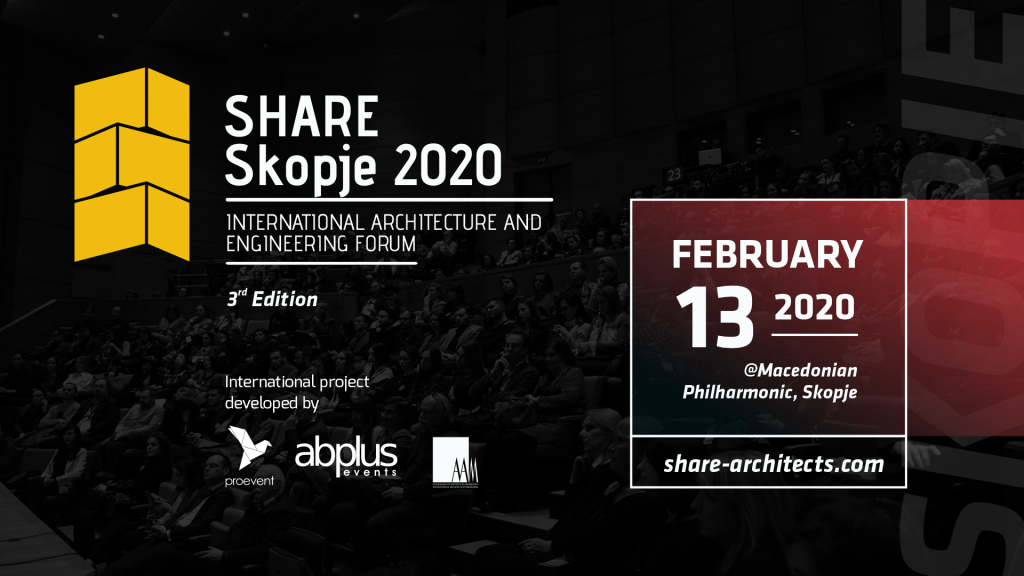 WELCOME to SHARE Skopje 2020 (III Edition)
SHARE Forum is one of the essential networking platforms for the construction-related fields in Central and Eastern Europe. We bring together principal and senior architects from leading practices to discuss about their recently awarded projects from the greatest architectural competitions worldwide.
The 3rd edition of the International Forum of Architecture and Engineering, SHARE Skopje 2020 will be held on the 13th of February 2020 at the Macedonian Philharmonic. SHARE Skopje 2020 will be an exciting day of award-winning project presentations, debates, and workshops on all things
architecture-related and beyond.
Organized by Pro Event Cultural Association in partnership with the Association of Architects of Macedonia, SHARE Skopje 2020 looks ahead to bringing together delegated architects, municipality officials, students, engineers, urbanists and other professionals related to architecture field.
Chairman of the conference Mr. Martin Panovski, the President of Association of Architects of Macedonia, and Mr. Florin Mindrigiu, Event Director and Founder of Pro Event Association will open this year's edition.
Location: Macedonian Philharmonic (Kej Dimitar Vlahov, Skopje 1000, Macedonia)
Date & Time: 13th February at 9:00 – 18:00
Special Guest: arch. Jan UTZON/ partner at Utzon architects; the son of arch. Jørn Utzon – Pritzker laureate notable for designing the Sydney Opera House in Australia.
Audience: Everyone from the architectural field is welcome to attend our event. Tickets are already available on our website (see the link on the right).
About: International speakers from countries like UK, France, Spain, Denmark, Belgium confirmed their presence to SHARE Skopje 2020.
The event will feature lectures from international speakers, debates moderated by national and international architects from the SHARE network and workshops and the live jury evaluation of the projects registered for the "SHARE Future Projects Awards".
"SHARE Future Projects Awards" are at their first edition initiated by SHARE architects and were created to bring forward and promote the accomplishments in the field of constructions in Central and Eastern Europe. SHARE Future Project Awards aims to shed light on unfinished projects. SHARE Future Projects Awards will highlight what has not been released yet, but will be – architectural ideas that find themselves in the most joyful stage for those who built up the future, labeled as the "project". The winners announced after the jury evaluation during SHARE Skopje 2020, will reach the final of the competition which will take place during SHARE Bucharest European Festival
Macedonian Philharmonic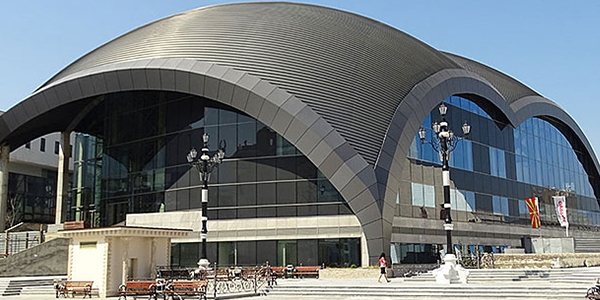 After 73 years of existence, the RSM Philharmonic finally got its own home. New music temple that will start to write a new history of the oldest national music institution in the country. Situated between the Ilija Nikolovski-Louis State Music and Ballet School and the Macedonian Opera and Ballet, a contemporary concert hall built to world standards for what a space intended for a symphony orchestra should look and function, is a eye-opener. Its rise also meant completing the much-needed musical and artistic dimension of the city.
Philharmonic, with its creative designs of print materials and specific marketing solutions, continues to follow what is mainstream both in Europe and in the world and keep up with new developments in the field of classical and not only classical music art.
SPEAKERS OF SHARE SKOPJE 2020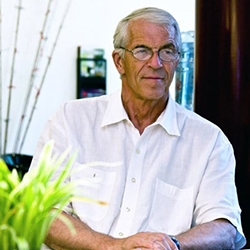 Arch. Jan UTZON/ partner at Utzon architects – Denmark

From 1976 until now, Jan has been involved in a wide variety of works with Jorn Utzon; Utzon associates architects, in Denmark, Portugal, Germany, Sweden, USA, China, Zimbabwe, Malawi, Angola, South Africa, Mozambique, Mexico, Fiji and Australia.
From 1999, Jan has been involved in the refurbishment of the Sydney Opera House.
Utzon associates architects originally began with Jørn Utzon setting up his practice as an architect in the late 1940es.
During the past 60 years, utzon associates architects have been involved in a wide range of projects of very different scales. We have developed smaller items as a telephone box and furniture, or large projects like the Sydney Opera House and the parliament in Kuwait, which is a government administration building.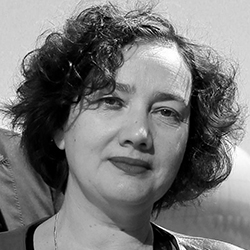 Arch. Anouk LEGENDRE /Co-founder of XTU – France

XTU is an award-winning architecture and design firm founded in 2000 by principal architects Anouk Legendre and Nicolas Desmazieres. Located in Paris, France, XTU specialises primarily in academic and environmental research in addition to residential and cultural buildings. The portfolio of the firm displays several museum projects beginning with the Jeongkok Museum in South Korea followed by the Museum of Civilizations on Reunion Island and the Cite du Vin Museum in Bordeaux. In these projects, XTU.
Explores complex geometries with the integration of parametric design. A free and organic approach encourages the use of a wooden structure synchronised in 3D.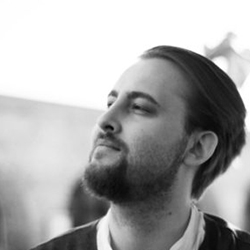 Arch. Bogdan ZAHA / Lead architect at ZAHA HADID – UK

After a number of years of work in Romania and Austria, after graduating from the Studio Zaha Hadid at the University of Applied Arts in Vienna, Bogdan joined Zaha Hadid Architects in 2014. Bogdan is part of the office's design team and has worked on a significant number of projects such Alai Residential complex in Mexico, Beijing New Airport, Central Business District in Prague and many other projects and competitions around the world including; a tower in New York, a Business District in Frankfurt, and the Heathrow Terminal 6 in London. He has worked on many project stages with a focus on parametric modelling and advanced geometrical design methodologies.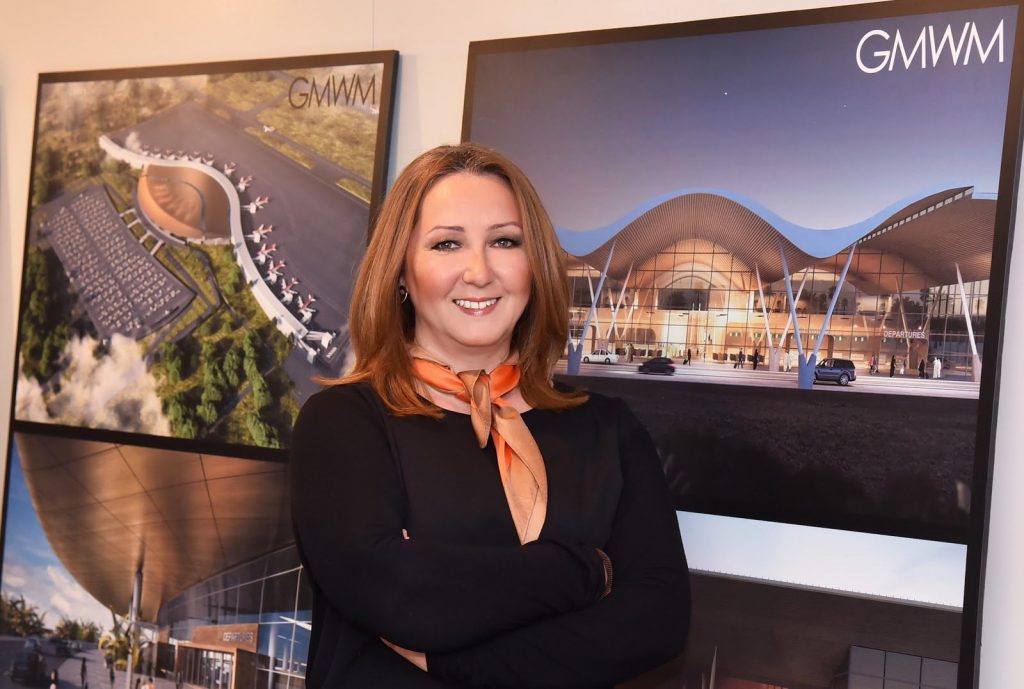 Arch. Pinar Ilki/Managing Partner at GMW MIMARLIK – TURKEY

Pinar joined GMW in 1998 on Istanbul Ataturk Airport Project and involved in a variety of projects. She has been leading multidisciplinary design teams on large-scale developments since then.
She was promoted to director in 2008 and became a partner in 2011, jointly responsible for themanagement of the practice. Recent major projects include Portonovi Resort in Montenegro, Burda01
Shopping Mall, Schiphol Airport Pier A Terminal Planning Consultancy, Clark International Airport in Philippines, Terminal 5 in King Khaled International Airport in Riyadh KSA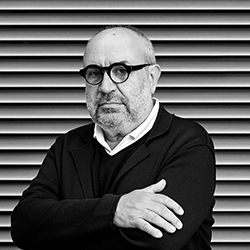 Arch. Joan Roig Duran / Founder of Batlle i Roig Arquitectes – SPAIN

JOAN ROIG I DURÁN, Barcelona (Spain) 1954, studied at the Higher Technical School of Architecture of Barcelona, ETSAB, where he obtained his B.Sc. in Architecture in 1981. During this year, he formed the company BATLLE I ROIG, ARQUITECTES together with Enric Batlle i Durany. He has received a great number of international awards, such as IOC/IAKS Gold Medal Award 2015, The International Architecture Award 2014, Mediterranian Landscape Award 2007, Delta FAD Prize of Design, FAD Award of Architecture, European Prize for Urban Public Space 2004, WAF Awards 2008-2009-2011, Architecti International Award 1996, Andrea Palladio Award 1993, among others. He has been Member for the Regional Culture Delegation of Barcelona of the Official Architects Association of Catalonia from 2003 to 2007. Currently, he is a Consultant for the Mixt collection by Editorial Gustavo Gili and a member of the Architecture Commission of Barcelona City Hall. In the publishing area, he is the author of the book Nuevos puentes [New Bridges], edited by GG, and has taken part in editing study monographs, as well as a wide range of think pieces published in several specialised architecture magazines, including El Croquis, Arquitectura Viva, Topos, Quaderns.
Why SHARE Skopje 2020?
A leading conference programme with outstanding architects who present their recent international awarded projects;
● Thematics: Interior Architecture / Design & Furniture / Lighting Design/Facades/Roofs/ Insulation/ Landscape;International debate 'Transforming the world through architecture";
● SHARE Future Projects Awards on four categories:
Residential;
Offices and working spaces;
Hotel – SPA – Restaurants,
Public Spaces and Urban Development
● An exhibition of innovative architectural solutions, products, and services;
● Networking and social events like architectural tours, practices visits, and cocktails & conversation meetings;