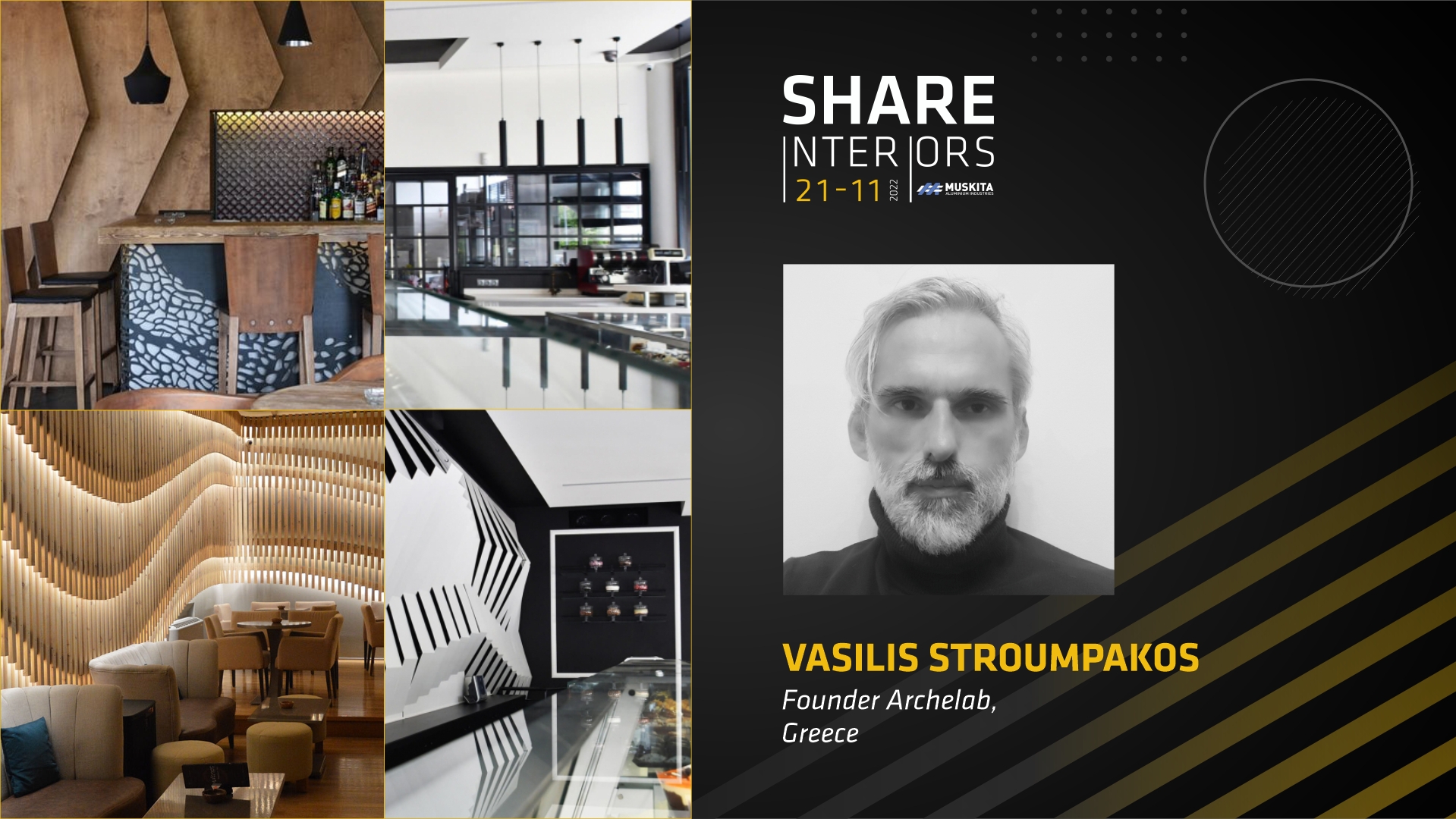 Vasilis Stroumpakos, Greece, will lecture at SHARE Interiors 2022 Forum – Cyprus
Vasilis Stroumpakos is an architect and educator who obtained his M.Arch from the Architectural Association in London after studying at the Department of Architecture at Aristotle University of Thessaloniki. He was an undergraduate and postgraduate professor at the Architectural Association School of Architecture, and he is currently an Assistant Professor at the Department of Architecture at the University of Patras in Greece. 
His work has been shown in international exhibitions such as the London Biennale, Possible Futures, Arco the Greek Suspense Madrid, the Milan Biennale Beyond Media, and the National Museum of Contemporary Art Athens, as well as in major publications such as AD, Blueprint, Spazio Architectura, and World Architecture Review. 
He has earned international awards including Feidad, Plecnik Institution, European Design Award, AVA Digital Awards, and Design Licks.
Exhibitions: 
National Museum of Contemporary Art Athens

 London Architecture Biennale

 Milan Biennale

Miami Biennale

 Arco the greek suspense Madrid

Software Boundaries Israel

Digital Topographies Thessaloniki. 
Publications at AD (Radical Interface), Blueprint, World Architecture Review, Piranesi Periodical, Feidad Exhibition Catalogue, Il Projetto, European Design Awards Catalogue, Spazio Architettura, New Italian Blood, AB magazine.