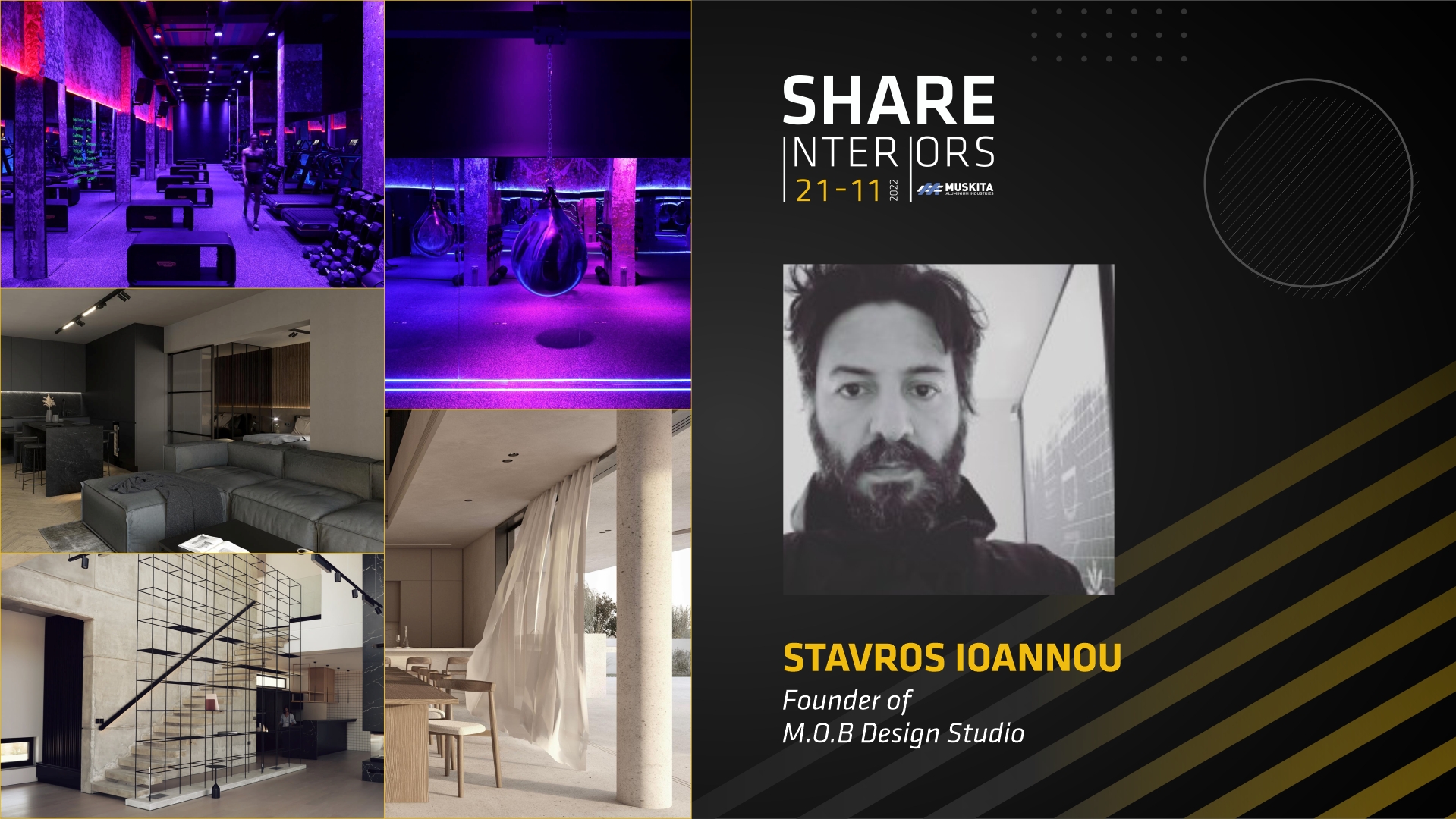 Stavros Ioannou, Greece, will lecture at SHARE Interiors 2022 Forum – Cyprus
M.O.B Design Studio was founded in 2005 by the interior architect Stavros Ioannou.
Starting as a small office, located in the most architecturally beautiful and full of character old part of Nicosia -the capital city of Cyprus- M.O.B  Desing Studio grew strongly from its roots; and now, less than a decade later, it is considered not only as one of the leading studios in Cyprus providing interior architecture services, but also as one of the fastest growing companies in the region, undertaking international projects .
What makes M.O.B Design Studio stand out is its designers' persistence in giving attention to every detail, along with that special touch they put in each project – two fundamentals that lead to the strong urban concept which has become the most defining element of M.O.B's design identity.
Numerous residential and commercial projects -from residencies to boutique hotels, from companies' offices to concept bars, from hair and fashion salons to shops and cafes- have been materialized with great success by M.O.B.  Design Studio through the years, all of them together compose a high value portfolio that is ever growing with each new project and idea.