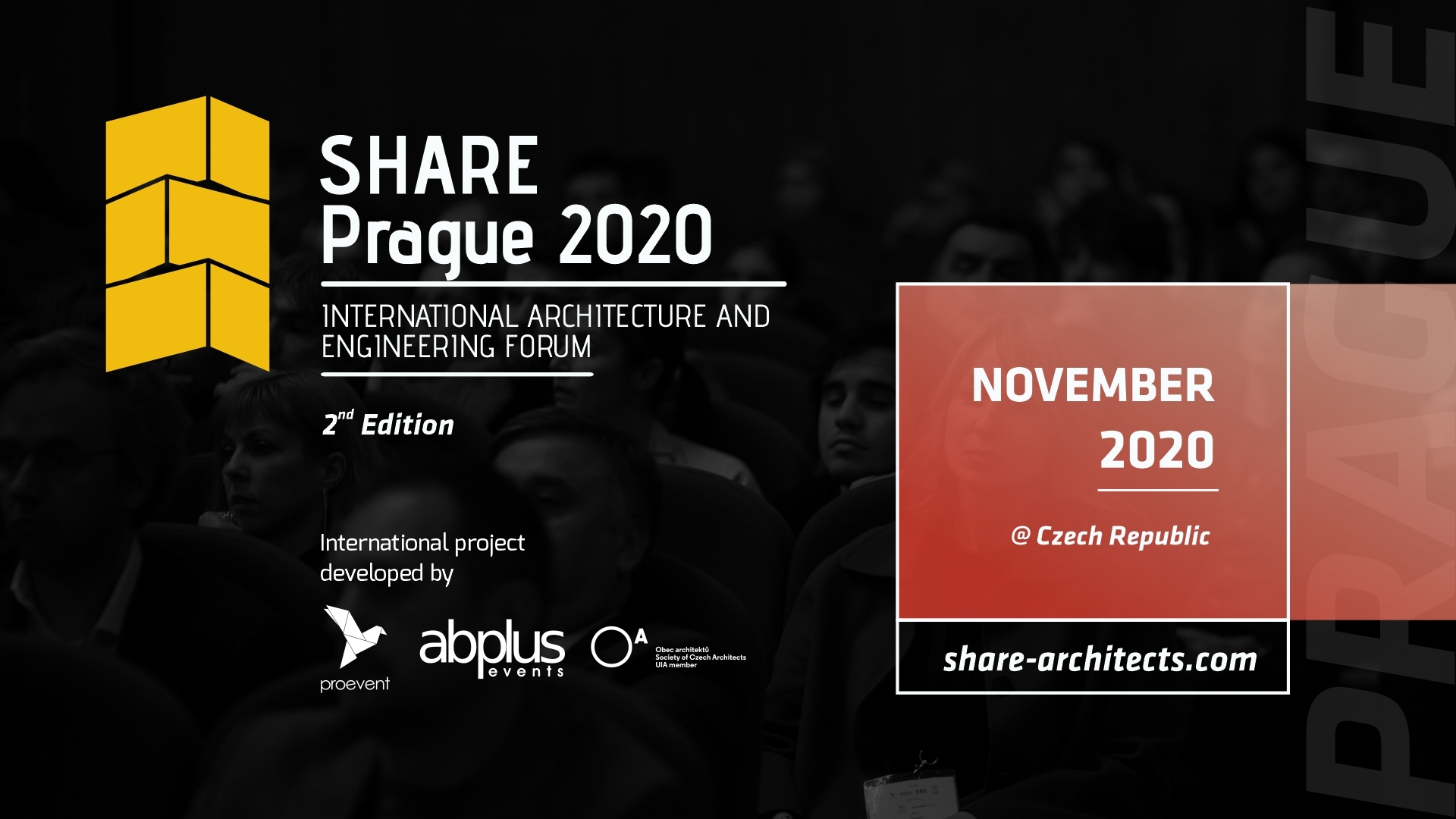 WELCOME to SHARE PRAGUE 2020 (II Edition)
SHARE Forum is one of the essential networking platforms for the construction-related fields in Central and Eastern Europe. We bring together principal and senior architects from leading practices to discuss about their recently awarded projects from the greatest architectural competitions worldwide.
The 2nd edition of the International Forum of Architecture and Engineering, SHARE Prague 2020 will be held in November in Czech Republic. SHARE Prague 2020 will be an exciting day of award-winning project presentations, debates, and workshops on all things architecture-related and beyond.
Organized by Pro Event Cultural Association in partnership with the Czech Society of Architects, SHARE Prague 2020 looks ahead to bringing together delegated architects, municipality officials, students, engineers, urbanists and other professionals related to architecture field.
Chairman of the conference Mr. Oleg Haman, President of the Czech Society of Architects and Mr. Florin Mindrigiu, Event Director and Founder of Pro Event Association will open this year's edition.
Location: Czech Republic
Date & Time: November from 09:00 – 19:00
Audience: Everyone from the architectural field is welcome to attend our event. Tickets are already available on our website (see the link on the right).
About: International speakers from countries like UK, Finland, Turkey, The Netherlands, Iran, Serbia, Slovenia confirmed their presence at SHARE Prague 2020.
The event will feature lectures from international speakers, debates moderated by national and international architects from the SHARE network and workshops and the live jury evaluation of the projects registered for the "SHARE Future Projects Awards".
"SHARE Future Projects Awards" are at their first edition initiated by SHARE architects and were created to bring forward and promote the accomplishments in the field of constructions in Central and Eastern Europe. SHARE Future Project Awards aims to shed light on unfinished projects. SHARE Future Projects Awards will highlight what has not been released yet, but will be – architectural ideas that find themselves in the most joyful stage for those who built up the future, labeled as the "project". The winners announced after the jury evaluation during SHARE Prague 2020, will reach the final of the competition which will take place during SHARE Bucharest European Festival.
New Building of the National Museum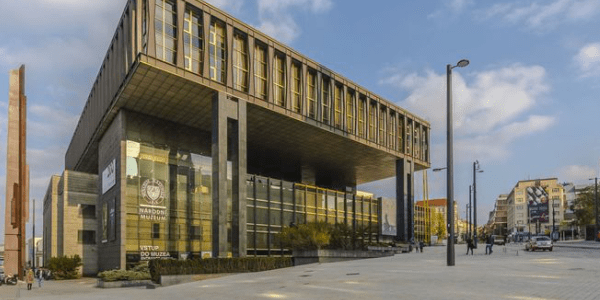 The new building of the National Museum was obtained by the National Museum in the year 2006 and on the 1st of June 2009 the National Museum has taken over this building from the Radio Free Europe/Radio Liberty. The building has a very interesting history because it served at first as the Prague Stock Exchange (1938 to the arrival of the occupational forces), then as the parliament (1946–1992), radio studio (1995–2009) and at present it is has the function of a museum.
We invite you to meet our speakers and
register for SHARE Prague 2020!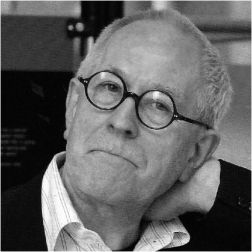 Arch.Sir. Peter COOK – founder of Crab Studio – UK
Sir Peter Cook RA is an English architect, lecturer and writer on architectural subjects. He was a founder of Archigram, and was knighted in 2007 by the Queen for his services to architecture and teaching. He is also a Royal Academician and a Commandeur de l'Ordre des Arts et des Lettres of the French Republic. His achievements with Archigram were recognised by the Royal Institute of British Architects in 2004, when the group was awarded the Royal Gold Medal. He was a director of London's Institute of Contemporary Arts (1970-1972) and chair of architecture at the Bartlett School of Architecture at University College London (1990–2006), and has been director of Art Net in London and curator of the British Pavilion at the Venice Architecture Biennale. He continues to curate, organise and exhibit around the world: in Seoul, LA and Cyprus, the Centre Georges Pompidou, Paris and Design Museum, London as well as in castles, sheds and garages. He is a Senior Fellow of the Royal College of Art, London.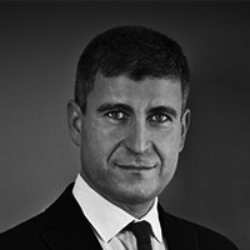 Arch. Gianluca RACANA – director at Zaha Hadid – UK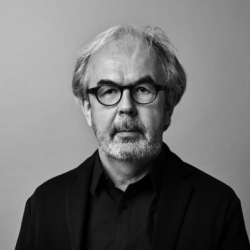 Arch. Rainer Mahlamäki – co-founder of Lahdelma & Mahlamäki – FINLAND
Long-term architectural partners Ilmari Lahdelma and Rainer Mahlamäki founded LM in 1997. Their work is a continuum of Finnish design, with a focus on sustainability, high-quality materials and attention to detail—qualities that come together with cutting-edge technologies and techniques. Both Lahdelma and Mahlamäki are internationally recognized and lauded architects, professors and lecturers.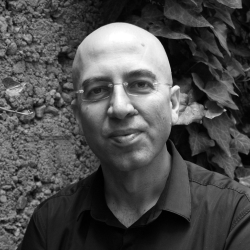 Arch. Kerem YAZGAN – co-founder of Yazgan Design architecture – TURKEY
Founded in 2003 by Kerem Yazgan and Begüm Yazgan, both PhD. Architects, Yazgan Design Architecture Inc. is an architectural, interior, landscape and graphic design and construction firm based in Ankara, Turkey. With an experienced staff of 45 architects, landscape designers, technical draftsmen, graphic designers and IT experts, the company has signed on to many architectural, interior design and landscape projects. In the past 16 years, Yazgan Design Architecture has been published in 19 countries and has been awarded with 89 national and international design awards. With over 8.000.000 square meters in total projects located in both Turkey and a number of other countries, the portfolio of Yazgan Design Architecture continues to grow and diversify. The company has the capacity to create projects of different programs and scales that cover conceptual, design development and construction phases. Mixed-use buildings, retail, hotel, residential, office, educational buildings, hospitals, cultural centers, airports, and sport complexes are some of the building typologies that comprise the company portfolio. Yazgan Design Architecture also achieves interior and landscape design construction works alongside its project repertoire.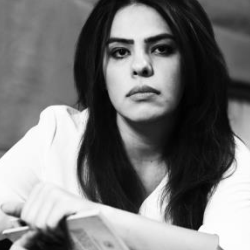 Arch. Habibeh MADJDABADI – founder of Habibeh Madjdabadi – IRAN
Habibeh Madjdabadi is one of the most outstanding architects of the younger generation in Iran, with almost 15 years of professional experience. Her work has been recognized and awarded internationally. She has also been reviewed by the local and international media. She was born in 1977 and received her masters in architecture in 1999. In the year 2000, she established her design office, after winning first prize in a design competition for restoring historical buildings in Iran. In recent years, she has received several awards and recognitions, which include the "Worldwide Brick Award 2014" for an apartment building in Tehran called the"House of 40 Knots", realized in bricks,the"Chicago Award 2014" for MELLAT Bank's cooper façade, and 3rd place in the "Memar Award 2014" for the "House of 40 Knots". Madjdabadi's artistic exploration goes beyond architecture as she is also making her mark in installation art and design.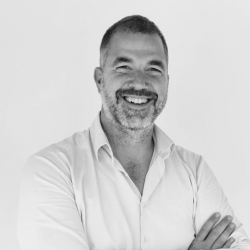 Arch. Patrick MEIJERS – co-founder of Orange architects – The Netherlands
Orange Architects was established in 2010 and is currently led by Patrick Meijers and Jeroen Schipper. Orange Architects is a multidisciplinary design firm, working internationally in the fields of architecture, interior design and urban planning. The goal is to guide clients on a successful path towards inspiring, powerful and rich environments in every design-scale. From urban (re)development to product design; from collective housing to luxurious villa; from office planning to private interior.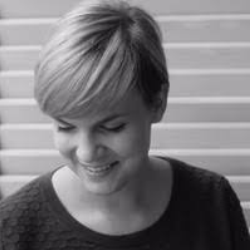 Arch. Marija SIMOVIC – co-founder of Studio Simovic – SERBIA
The main purpose of the architectural Studio Simovic is that throughout every new project questions and implements ideas which will allow its architects to progress and its clients to be educated in direction of changing the perception of the space and surrounding as much as they are willing and capable to. Studio Simovic works in fields of architecture, interior and exterior design. From 2016 Studio Simovic is working as architectural support for Architectural engineering studio – ARIS Ltd. from Kragujevac, Serbia Studio Simovic continues to exists as an architectural platform for developing and spreading new architectural ideas and as a continuous support for the architectural projects of ARIS Ltd.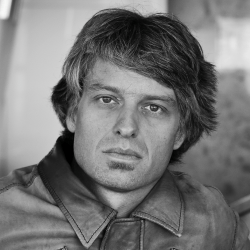 Arch. Blaž BUDJA – co-founder of Jereb in Budja – SLOVENIA
he office was founded in 2007 by Rok Jereb (1975, Ljubljana) in Blaž Budja (1975, Kranj). They focus strongly on thoughtful and detailed architecture, emphasising relations between the local environment, functionality and the client. They won several architectural competitions: Sports hall Stopiče (Novo Mesto, Slovenija), Ljubljana main train station (in collaboration, Slovenija), Kokra Canyon revitalisation (Kranj, Slovenija), Social housing (Ivančna Gorica, Slovenija) and others. Spots Hall Stopiče was awarded with main slovenian architecture award, Plečnik medal in 2012 and was nominated for the European Union Prize for Architecture Mies van der Rohe award 2013. In 2015 the Occupational Activity Centre INCE Mengeš won the Plečnik Medal. Jereb in Budja arhitekti won the 2017 Plečnik Prize for the project Mothers Home Ljubljana.
Why SHARE Prague 2020?
● A leading conference programme with outstanding architects who present their recent international awarded projects;
● Thematics: Interior Architecture / Design & Furniture / Lighting Design/Facades/Roofs/ Insulation/ Landscape;International debate 'Transforming the world through architecture";
● SHARE Future Projects Awards on four categories:
1. Residential;
2. Offices and working spaces;
3. Hotel – SPA – Restaurants,
4. Public Spaces and Urban Development
● An exhibition of innovative architectural solutions, products, and services;
● Networking and social events like architectural tours, practices visits, and cocktails & conversation meetings;