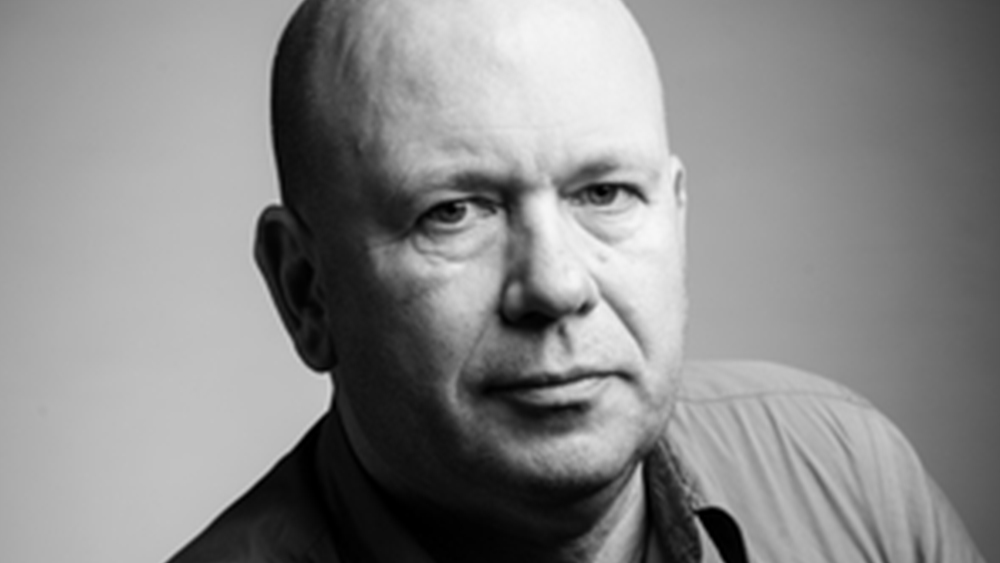 OMA's partner REINIER DE GRAAF will launch his book – Four Walls and a Roof: The Complex Nature of a Simple Profession at SHARE BUCHAREST on the 9th of October, 2018
Reinier de GRAAF is a Dutch architect, architectural theorist, urbanist and writer. He is a Partner of the prestigious Office for Metropolitan Architecture (OMA), founded by Rem Koolhaas and author of the book Four Walls and a Roof: The Complex Nature of a Simple Profession.
Reinier Hendrik de Graaf was born in Schiedam, Netherlands. He holds an architecture diploma from Delft University and a master's degree in architecture from the Berlage Institute. De Graaf worked for architecture firms in the Netherlands and the United Kingdom before joining OMA in 1996.
OMA is led by nine partners – Rem Koolhaas, Ellen van Loon, Reinier de Graaf, Shohei Shigematsu, Iyad Alsaka, David Gianotten, Chris van Duijn, Ippolito Pestellini Laparelli, Jason Long – and maintains offices in Rotterdam, New York, Hong Kong, Beijing, Doha, Dubai and Perth.
Arch. Reinier de GRAAf is responsible for building and masterplanning projects in Europe, Russia, and the Middle East, including Holland Green in London (completed 2016), the new Timmerhuis in Rotterdam (completed 2015), G-Star Headquarters in Amsterdam (completed 2014), De Rotterdam (completed 2013), and the Norra Tornen residential towers in Stockholm.
In 2002, he co-founded AMO, the think tank of OMA. OMA is an international practice operating within the traditional boundaries of architecture and urbanism while AMO is a research and design studio which applies architectural thinking to domains beyond. 
AMO often works in parallel with OMA's clients to enhance architecture with intelligence from this array of disciplines. This is the case with Prada: AMO's research into identity, in-store technology, and new possibilities of content-production in fashion helped generate OMA's architectural designs for new Prada epicenter stores in New York and Los Angeles.
AMO has world-wide clients such as Prada, Universal Studios, Condé Nast, Schiphol Airport, the Hermitage Museum, Harvard University and the European Union, for which in 2004 AMO conceived a new graphic identity, studying its visual communication, including a proposal for a new European flag combining the flags of all member states.
De Graaf is also responsible for AMO's involvement in sustainability and energy planning, with projects such as Zeekracht: a strategic Masterplan for the North Sea; the 2010 publication Roadmap 2050: A Practical Guide to a Prosperous, Low-Carbon Europe for the European Climate Foundation; and The Energy Report, a global plan for 100 percent renewable energy by 2050, made with the WWF.
De Graaf has worked extensively in the Middle East and Russia, where he led the masterplan of the Skolkovo Innovation Centre (the "Russian Silicon Valley") and the Greater Moscow Development Framework. His involvement in the future planning of Amsterdam Airport Schiphol and the Hamad International Airport in Qatar have caused him to be widely regarded as one of the world's leading experts on the development of airports as urban systems.
From 2010-2013, Reinier De Graaf was involved in the founding and curriculum of the Strelka Institute for Media, Architecture and Design in Moscow, teaching diverse topics such as energy planning, the history of utopian predictions and the advent of the megacity. From 2014, he continued this research with graduate students at PennDesign, the architecture program at the University of Pennsylvania, under the title Megalopoli(tic)s, addressing the geopolitical implications of the megacity.
In 2011, De Graaf curated the exhibition On Hold at the British School in Rome about the impact of the financial crisis on OMA's masterplanning work across the globe. The exhibition Public Works: Architecture by Civil Servants featured at the Venice Biennale in 2012 and at the König Galerie Berlin in 2013. De Graaf has published extensively and lectures frequently in the academic and professional realms.
Considering his extensive experience in architecture and urban planning, we are honored to have Mr. de Graaf as a special guest at our conference. We look forward to hearing his innovative approach regarding the topic of the SHARE forum- Facades and Urban Landscape.
De Graaf's first book under personal title Four Walls and a Roof: The Complex Nature of a Simple Profession  appeared in 2017: a collection of essays – part historical, part inspired by personal experience – on the changing nature of the architecture profession into the 21st Century. In his book, Reinier de Graaf reveals an honest picture of what it is like to work as an architect today. De Graaf provides alluring stories about the mundane, everyday reality of working for a renowned firm.
If you want to find more about De Graaf's theoretical approach of living and building in modern times you can order the book at  share@abplusevents.com or you can join us at SHARE Bucharest.
Arch. Reinier de GRAAf will be the special guest of SHARE Bucharest 2018 that will take place on the 9th of October at Radisson Blu Hotel.
The SHARE FORUM brings together each year hundreds of practicing architects and contractors from Europe, Asia and the United States of America, becoming one of the most important networking platforms for the construction-related fields in Central and Eastern Europe. Its annual editions are a constant relevant presence in Warsaw and Krakow (Poland), Budapest (Hungary), Bucharest (Romania), Sofia (Bulgaria), Belgrade (Serbia), Athens (Greece) and Skopje (Macedonia).
Follow us on:
Instagram: https://www.instagram.com/sharearchitects/
Facebook: https://www.facebook.com/abplus/
Twitter: https://twitter.com/ArchTradeEvents
Or visit our website: http://share-architects.com/