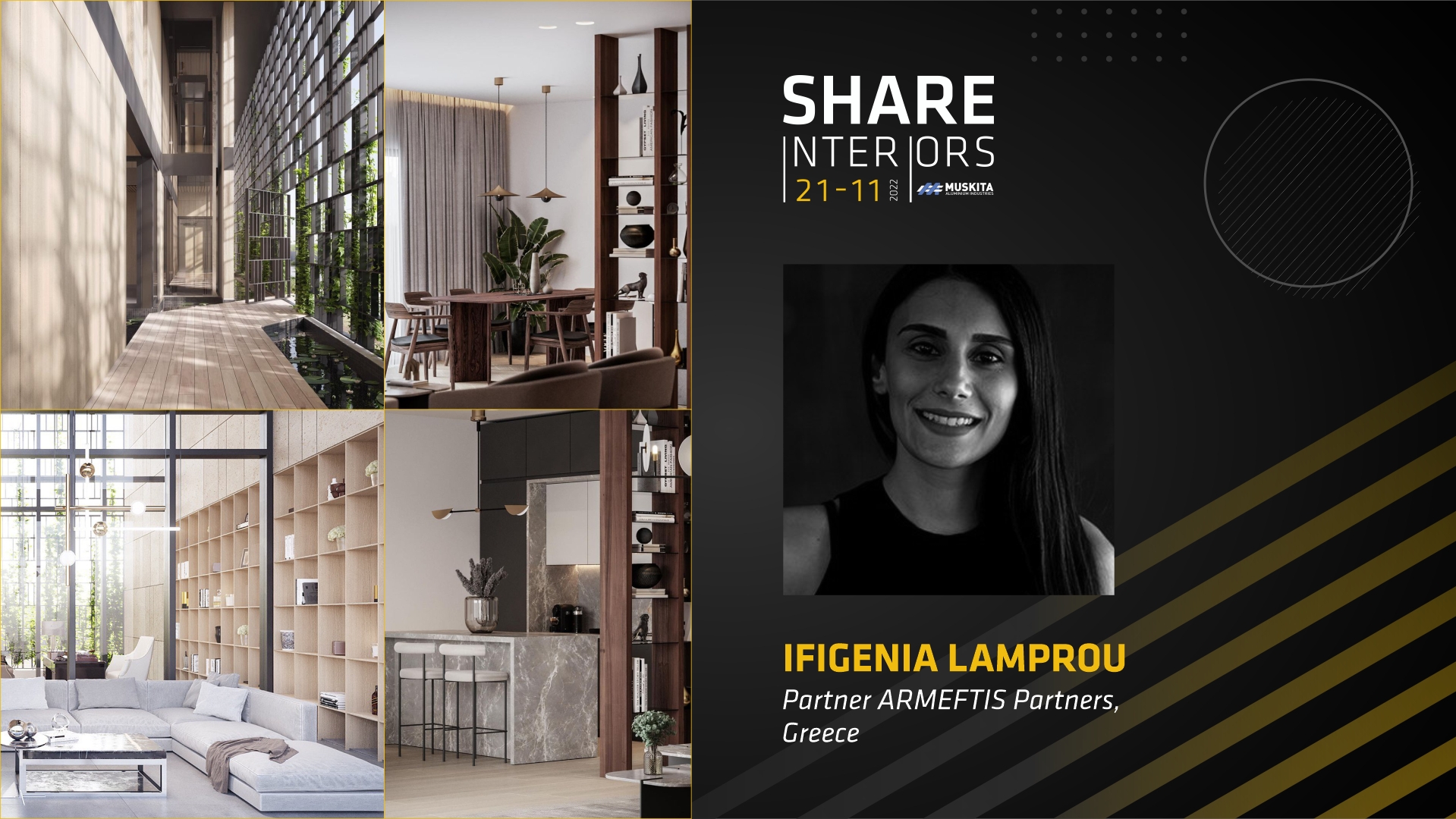 Ifigenia Lamprou, Greece, will lecture at SHARE Interiors 2022 Forum – Cyprus
Ifigenia is currently pursuing the MSc Adaptive Architecture & Computation in Bartlett (UCL). In 2012 she co-founded Ikreate, a design studio that works in the production of emergent, non-conventional forms through the use of computational tools.
Her personal interests lie in generative design and emergence in architectural design, both through simulation and materialisation. Through her studies she became interested to artificial intelligence, embedded computation, physical computing and robotics in architecture. Her projects also involve the use and investigation of Neural Networks and Genetic Algorithms as optimisation techniques in an architectural context.
ARMEFTIS PARTNERS is an architectural office established in 1995, wich offer independent counseling in the field of architecture in Cyprus an Abroad.Their architecture is contemporary first and foremost. It doesn't have to commit to one style but has an open and creative approach that champions creativity within the necessities of function and form.
Although form is inherent in how we work, they start with function and use. It's fundamental that their spaces are usable, enjoyable and relaxing for the end user and aren't simply something nice to look at. By ensuring that function drives their design, their process is streamlined and thoughtful.
Their designs are deeply connected to the natural environment. As their local environment is blessed with sea and sun, they always consider how our spaces can nurture and take advantage of the elements. This can affect design in a number of ways, like building around a sea view or emphasising the wealth of light in a space.