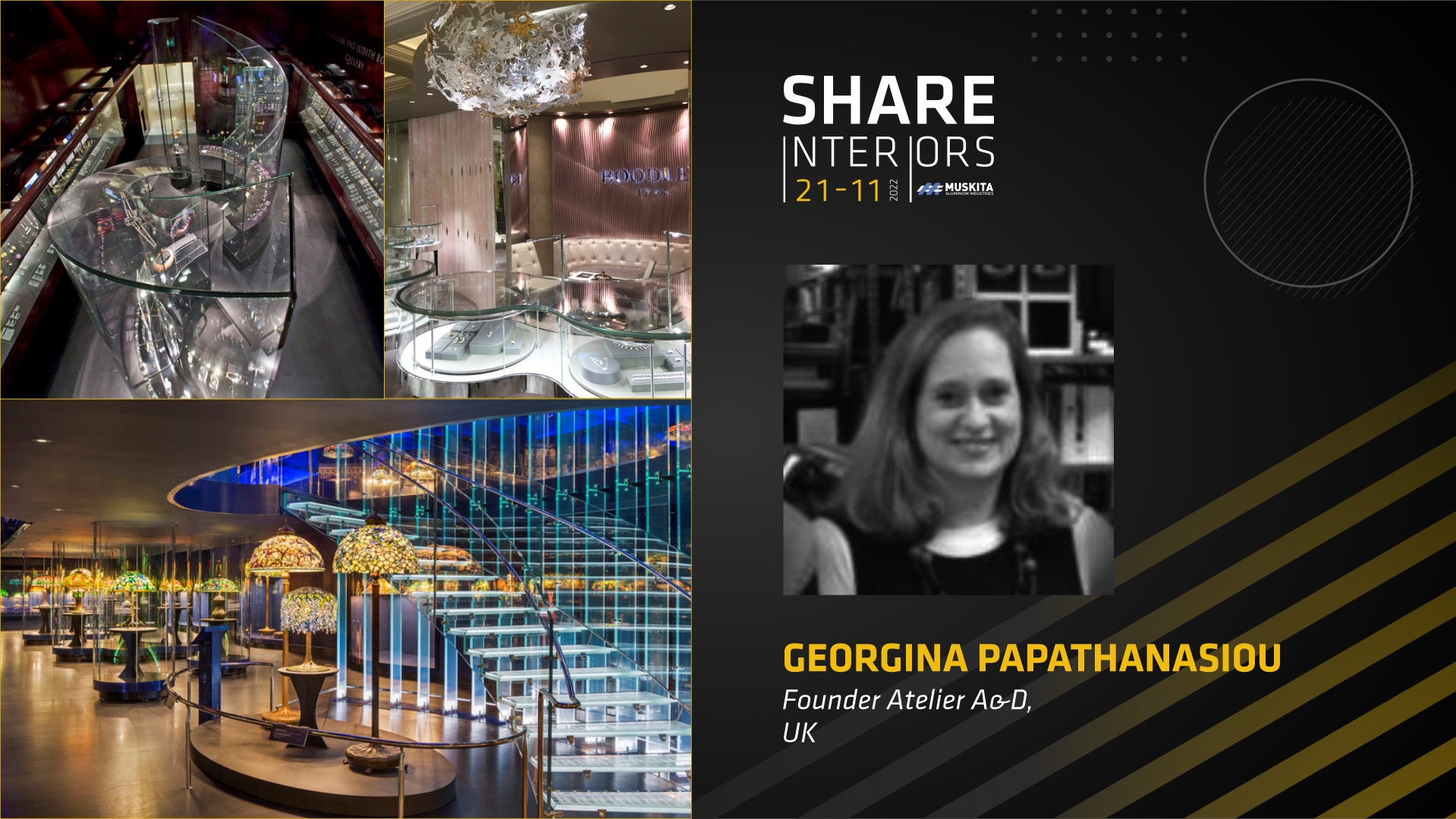 Georgina Papathanasiou, founder Atelier A&D from UK will lecture at SHARE Interiors Forum, Cyprus
Founding architect Georgina Papathanasiou came to London from National Technical University of Athens (NTUA), after completing her Diploma and professional qualification in Greece.
She then studied  under the supervision of Prof. Peter Cook and completed an MsArch at the Bartlett School of Architecture. She joined Eva Jiricna Architects in 1996 and worked closely with Eva for over 20 years as an associate.
Georgina was involved in many prestigious projects, working with some of the leading global museum institutions such as the Victoria & Albert Museum, Royal Academy, Somerset House and New York Historical Society Museum.  During that period she developed a close relationship with high profile private and retail clients such as Boodles and Harrods.
In 2017 she founded Atelier A&D Ltd. In her new role Georgina has undertaken a number of complex and interesting projects such as the Jewellery Gallery refurbishment at the V+A; retail units for Boodles and high-end residential refurbishments in Knightsbridge, Canary Wharf and Malaga.Georgina oversees all design work in the practice and has a refined eye for aesthetics, style and proportion combined with assurance for design production and delivery of projects that derives from years of experience in creating innovative and engaging projects.