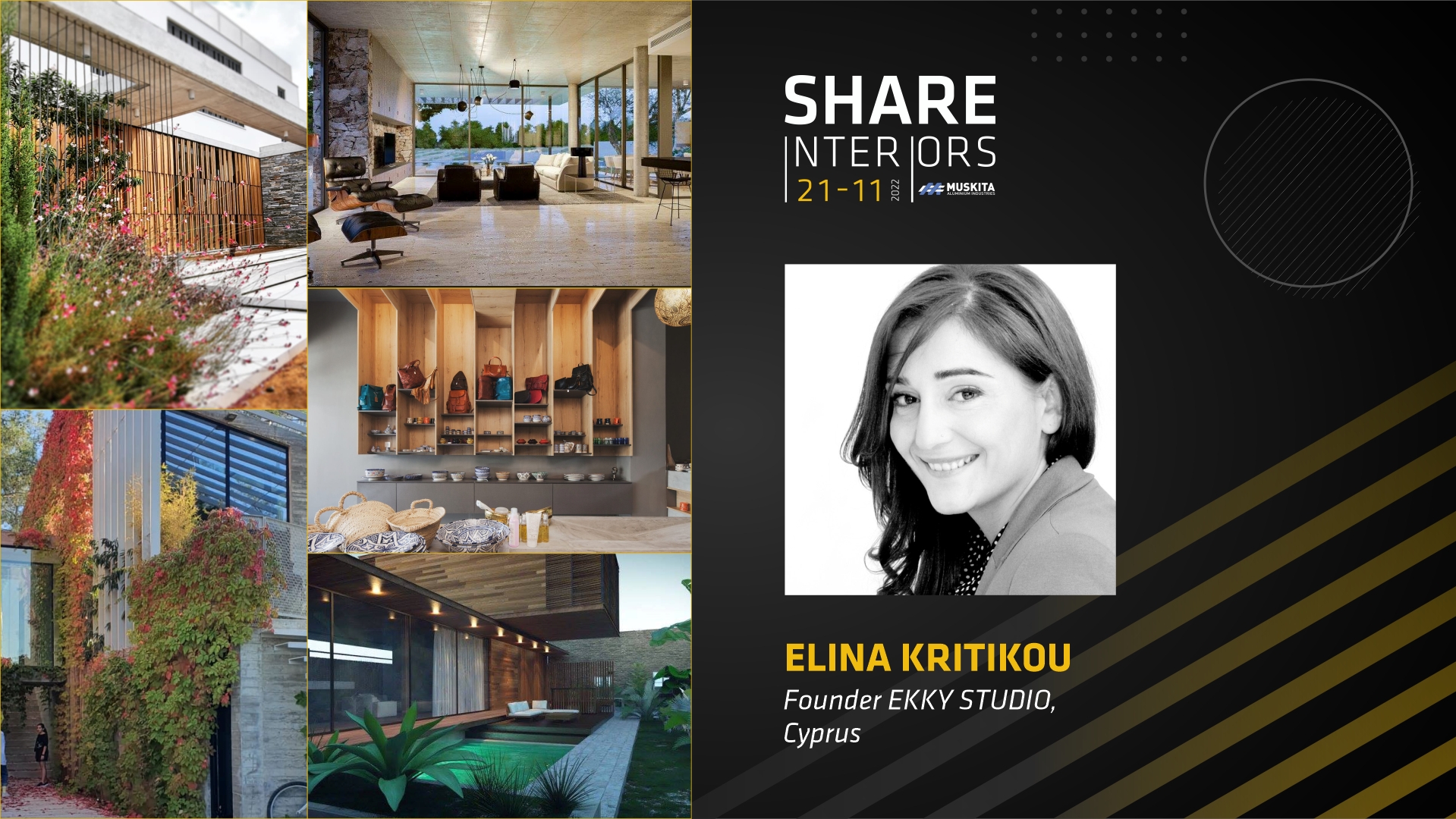 Elina Kritikou, Greece, will lecture at SHARE Interiors 2022 Forum – Cyprus
Elina Kritikou is the co-founder of EKKY STUDIO ARCHITECTS.
She is a graduate Architect of the University of Patras and has a background in Fine Arts and Design. In 2009, together with Kenzo Yamashita they founded EKKY STUDIO ARCHITECTS. After her graduation, her inherent passion for Architecture and her need to enrich her knowledge and skills, lead her to travel and work in several leading architectural practices. 
Since setting up her own practice with Kenzo, the focus of their philosophy is to maximize the potential of each project they undertake. Each design is based on an extensive investigation of context, brief and new technologies. She believes that each project should be responsive to its users and to the environment. EKKY STUDIO today has a number of different projects in Greece, France and Cyprus. 
Elina carries with her a variant experience in residential, commercial and hospitality projects, involvement in national and international architectural competitions, as well as substantial knowledge and expertise in architectural rules and procedures. She has been invited as a guest lecturer by the University of Puerto Rico and she has also been a member of the judging committee of the 2019 Students Architectural Competition of Cyprus. With the creation of EKKY STUDIO ARCHITECTS she has actualized her vision of practicing high quality, innovative architecture within the firm's philosophy of serving people and their community.
In 2020 she was awarded as one of the 40 more promising young architects in Europe. She is a member of Cyprus Scientific qnd Technical Chamber and the Technical Chamber of Greece.